Tickets are available now for Wizard Way of the Ozarks, the second annual Harry Potter convention in Fayetteville. Known as DiaCon Alley of the Ozarks in its first year, the 2018 convention sold out of 2000 tickets within four hours of their being made available, leaving area Potterheads desperate for another opportunity to enjoy their favorite fandom.
Staci Bell explains she and co-founders Roland Bell and Summer Allen did not expect it to sell out within a few hours the way it did and were sorry some fans were disappointed not to attend. Post-event surveys completed by 200 attendees were overarchingly positive. The only feedback that was even remotely negative was, "We need more space, more tickets. Do two days next year!" And that is what they have done. This year, the convention has expanded to a two-day event between two locations in downtown Fayetteville, and twice as many tickets are available.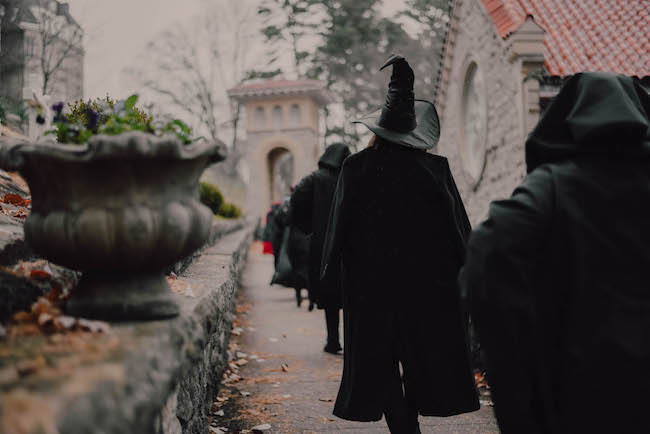 Photo by A Squared Photography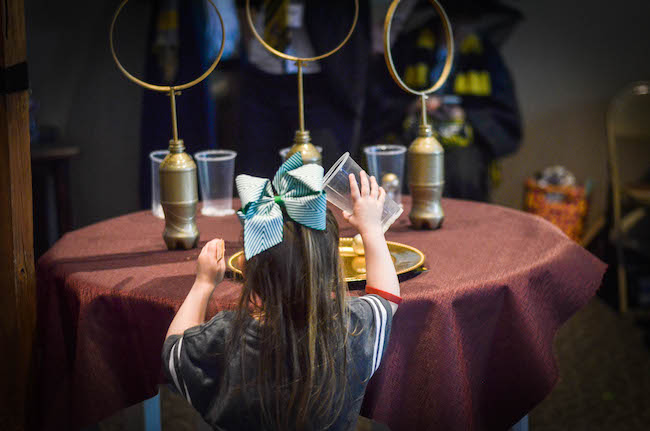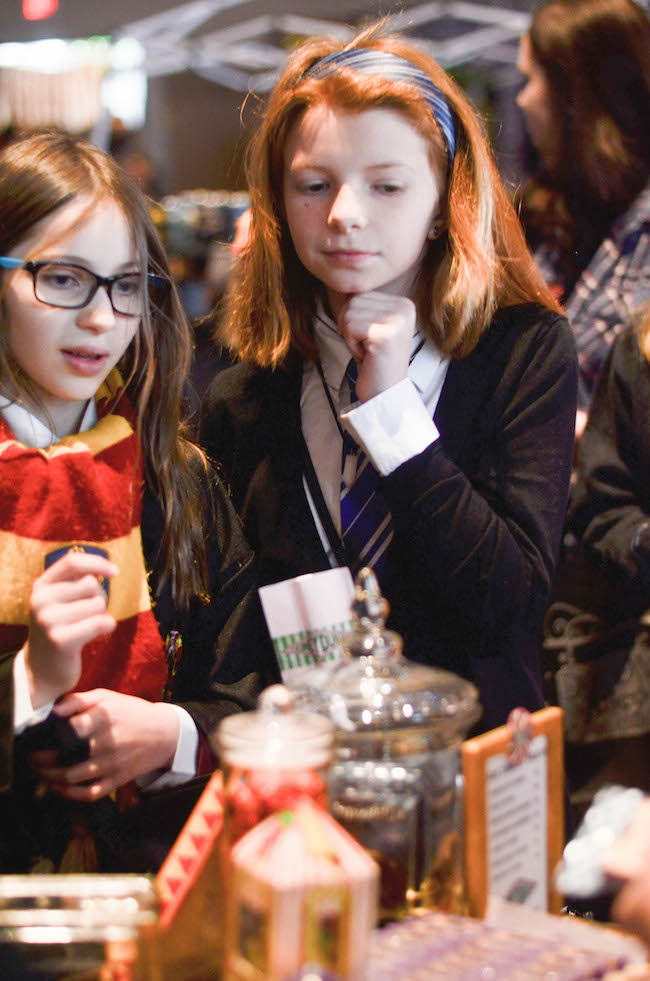 Other feedback for the convention came from Warner Bros., the company that owns the Harry Potter franchise. They felt the name "DiaCon Alley" was too similar to their intellectual property of Diagon Alley and requested the name change. At the same time, Bell shares, she and her co-founders were interested in making the event more inclusive of all magic and wizarding fandoms, so changing the name served their purposes, too. Bell is clear that, despite the name change, "Our mission and our goals are still the same. We are still totally into bringing nerds together to have fun and dress up."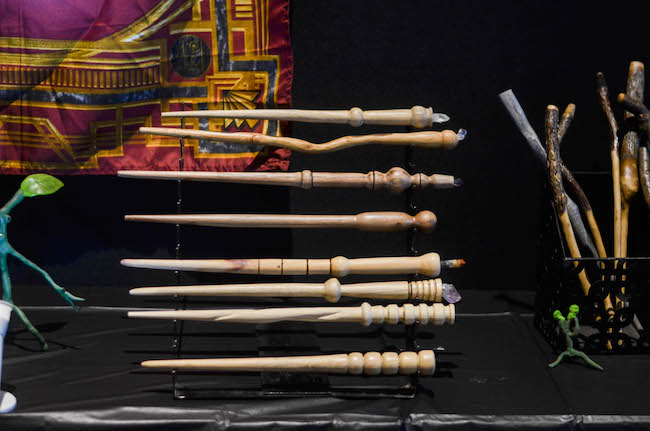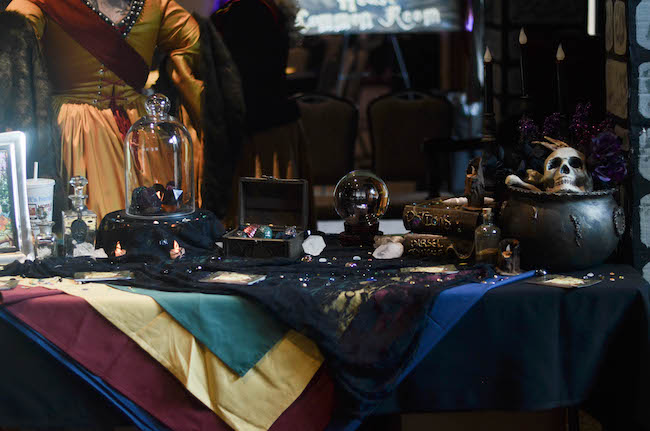 The bigger and better event will be held March 23-24 between the Fayetteville Town Center and the Chancellor Hotel. The vendor list is up 15 from last year, to include 55 vendors. In addition to entertainment like the Muggle Magic Show, lectures from the University of Arkansas Quidditch Team and Raptor Rehab of Central Arkansas, and crowd participation contests for jelly bean tasting and costumes, this year's convention will offer panels intended for observation and participation in an intimate setting. The panels will touch on subjects including the basics of cosplay and parenting through the lens of Potterverse's Weasley family. Additionally, thanks to a grant from Experience Fayetteville, the convention will include two escape rooms where the goal is to break out of a wizard prison.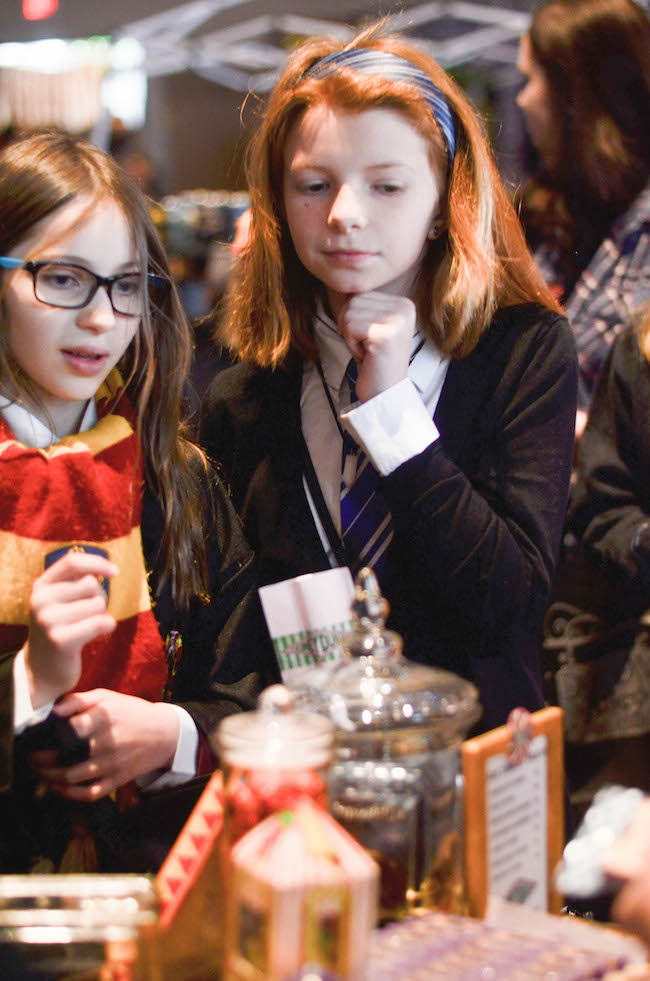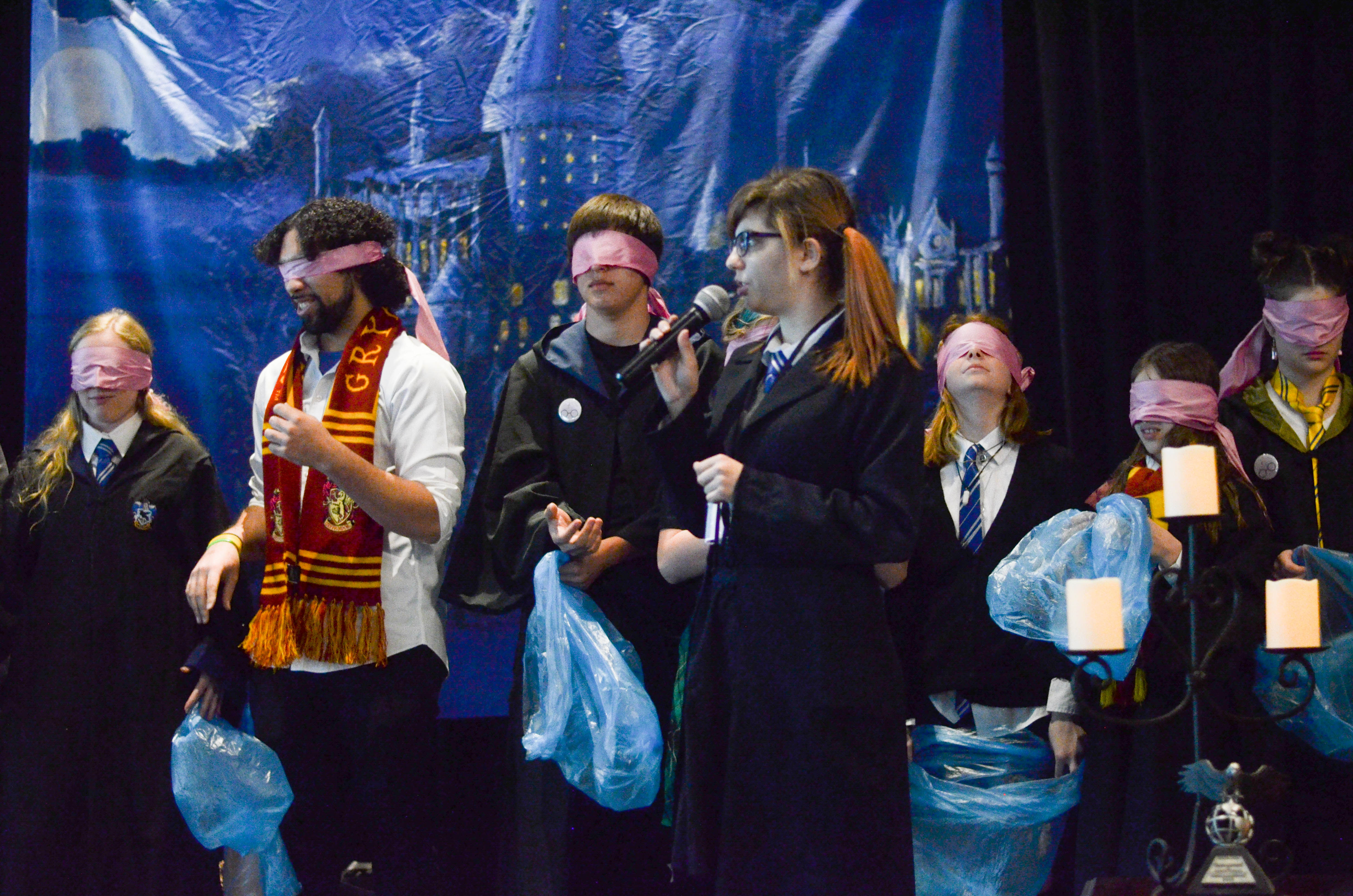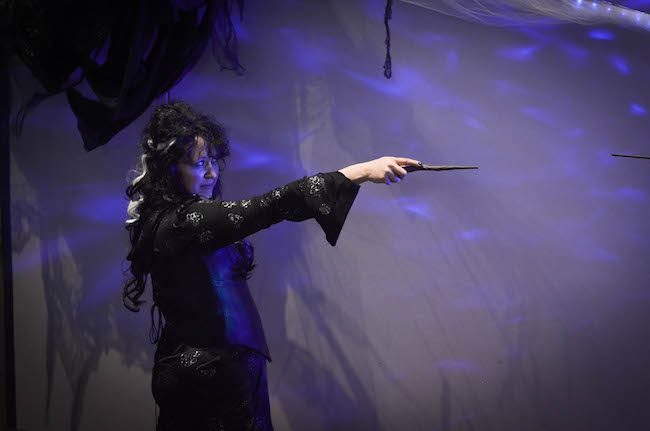 Last year, 80-90 volunteers helped keep the convention running smoothly; this year, with an added location and day of events, double that number of volunteers is needed. Those interested in volunteering for a shift can help out and then enjoy the rest of the convention for free. Volunteers must attend a mandatory meeting February 23 or 25 and work a three or four hour shift one day March 22-24. As it was last year, the convention is not-for-profit. Proceeds this year will benefit the Arkansas Support Network.
View more photos of last year's convention here, and find tickets online here. For those who decide to attend the day of the convention, the team hopes to offer tickets at the door.
Photos by Nilufar Zaifi unless otherwise noted