This summer, I will be making an important pilgrimage to an ancient relic, a sacrosanct book of inestimable value whose existence has shaped the English language. The object of my pilgrimage is Elizabethan playwright William Shakespeare's nearly four hundred-year-old First Folio, the first collected edition of his plays—and I don't have to leave Arkansas to see it. This prized book will be in Conway at the University of Central Arkansas this summer as the Folger Shakespeare Library honors the 400th anniversary of William Shakespeare's death by taking the First Folio on a road trip across America, providing Arkansans with the chance to come face-to-face with an incredible piece of history.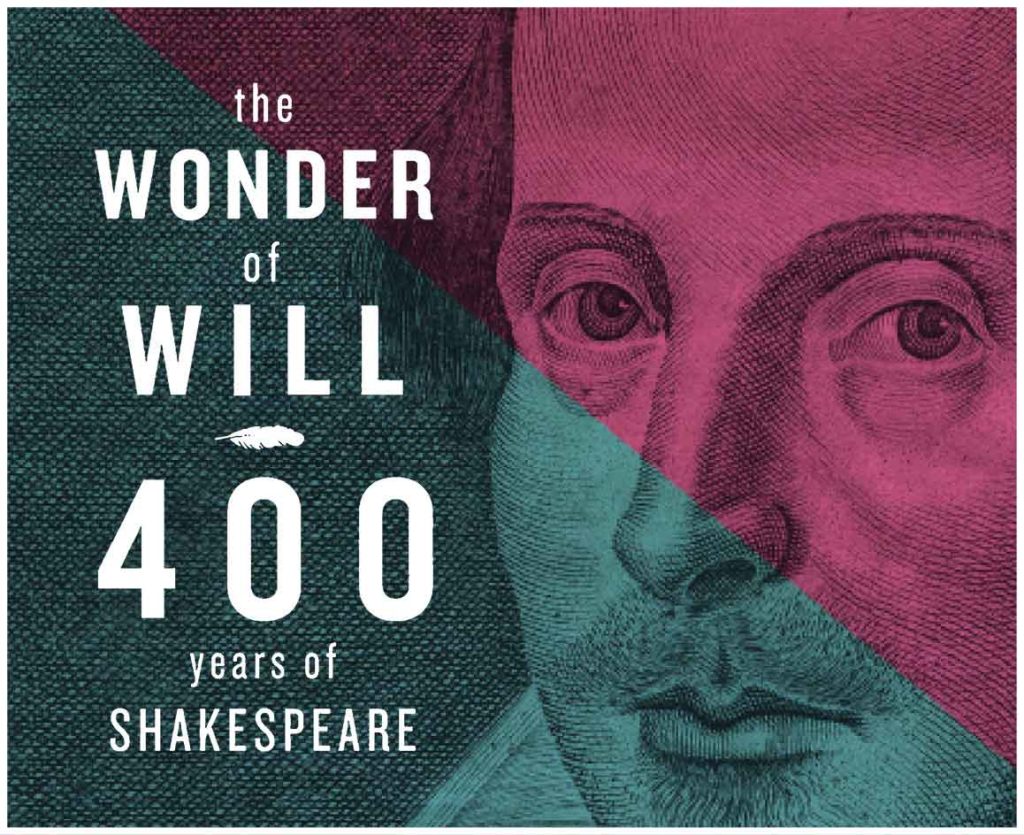 The First Folio is what scholars call Mr. William Shakespeare's Comedies, Histories & Tragedies, a book containing the Bard's 36 plays (38 are now attributed to him in total) published by several of Shakespeare's colleagues in 1623, 12 years after the King James Bible was originally published. Printing at the time was an expensive and painstaking process that resulted in a multi-volume unbound book around 900 pages in length. It is estimated that 750 editions of the First Folio were printed in 1623; today, there are only 233 known copies in existence, with one only recently discovered and verified at a Scottish estate. The Folger Shakespeare Library, a renowned center for research and rare manuscripts, houses the largest collection of First Folios with 82 in its possession.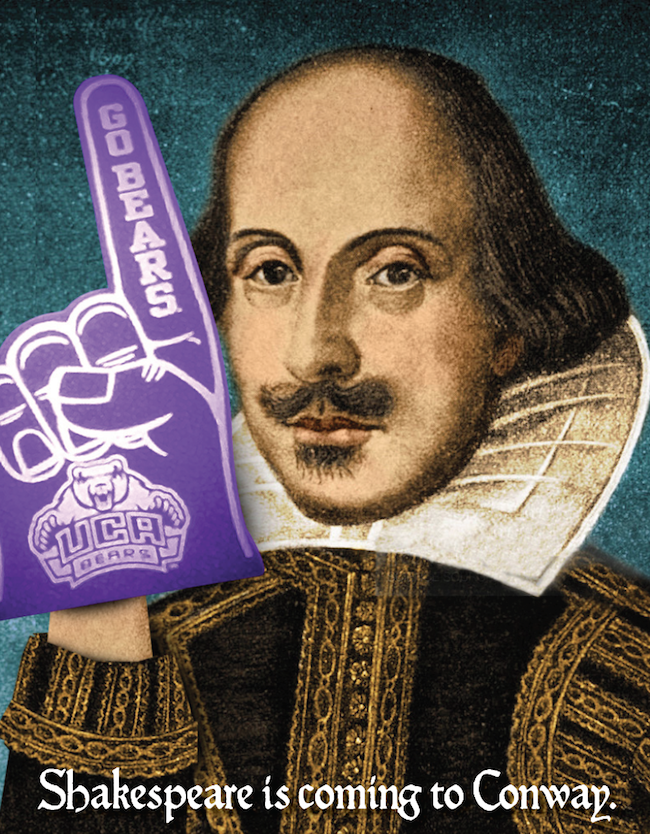 Editions of the First Folio are worth millions of dollars in a sale—and the literary and cultural significance of the First Folio is invaluable, especially since it gave the world a written copy of 18 of Shakespeare's plays that we otherwise would not have had, including seminal works such as The Tempest, Macbeth, The Taming of the Shrew and Twelfth Night. The First Folio's visit to Arkansas should have not only literary buffs and Shakespeare fanatics excited, but every English speaker as well. Shakespeare is credited with inventing over 1700 words and coining or popularizing at least 50 familiar English phrases, not to mention the weight the characters and themes in his plays have had on the English-speaking world's storytelling tradition.
Visitors can see the First Folio exhibit, titled "The Book that Gave us Shakespeare," on the UCA campus. The exhibit begins June 7 with a cocktail reception in the Baum Gallery of Art where the text will be displayed—opened to Shakespeare's most famous line, Hamlet's tortured musing of "to be or not to be"—followed by a lecture delivered by UALR professor Dr. Roslyn Knutson titled "Folio Intro: The First Folio as a Commercial Enterprise." "The Book that Gave us Shakespeare" will be open to the public free of charge Tuesday through Saturday 12:30 to 7:30 pm, with guided tours available daily at 2 pm. Workshops, lectures, roundtable discussions and kid-friendly events dubbed "Family Fridays" occur during the life of the exhibit, which will be available until July 12. Concurrent with the exhibit is the 10th anniversary season of the Arkansas Shakespeare Theatre, Arkansas' professional Shakespeare acting company and cohosts of the First Folio with UCA. Catch one of their many performances of Romeo & Juliet, West Side Story, Twelfth Night or A Midsummer Night's Dream to make your Shakespearean experience complete.
So, friends, Arkansans, countrymen—visit Conway between June 7 and July 12 to be educated on the incredible historic and cultural document and catch a professional production of one of Shakespeare's plays. Take advantage of what may be for many a once-in-a-lifetime opportunity to interact with one of the most influential texts of the development of the English language. The question is not to go or not to go—it's when to go.
Header photo courtesy of NPR