BBQ lovers, make plans this weekend to attend a Kansas City Barbecue Society sanctioned BBQ cook-off in Jonesboro which includes an all-star line up of musicians including Smashmouth and Fuel! Wine lovers will want to head to the Wiederkehr Village Weinfest, and all the pickers and junkers should make plans to head to Camden and check our their barn sale. Get Down Downtown in Searcy is perfect for families and you won't want to miss musical guests Restless Heart.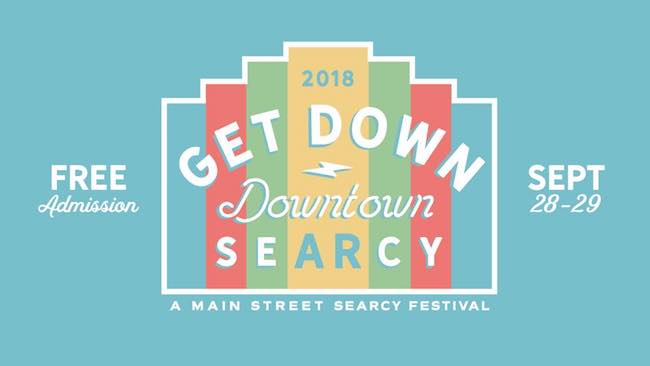 Get Down Downtown Festival (Searcy)
Head to Searcy for a free-admission, two-day festival that features live music, vendors, concessions, games, rides, a classic car event and many more family-friendly activities. The Saturday night music lineup on the First Security Bank Stage includes Restless Heart, Melanie Meriney and Tony-Ray Thompson.
Venue: Downtown Searcy
Date: September 28- September 29
Time: Friday at 6 p.m., Saturday 10 a.m. — 9:30 p.m.
Admission: Free
Contact: Click Here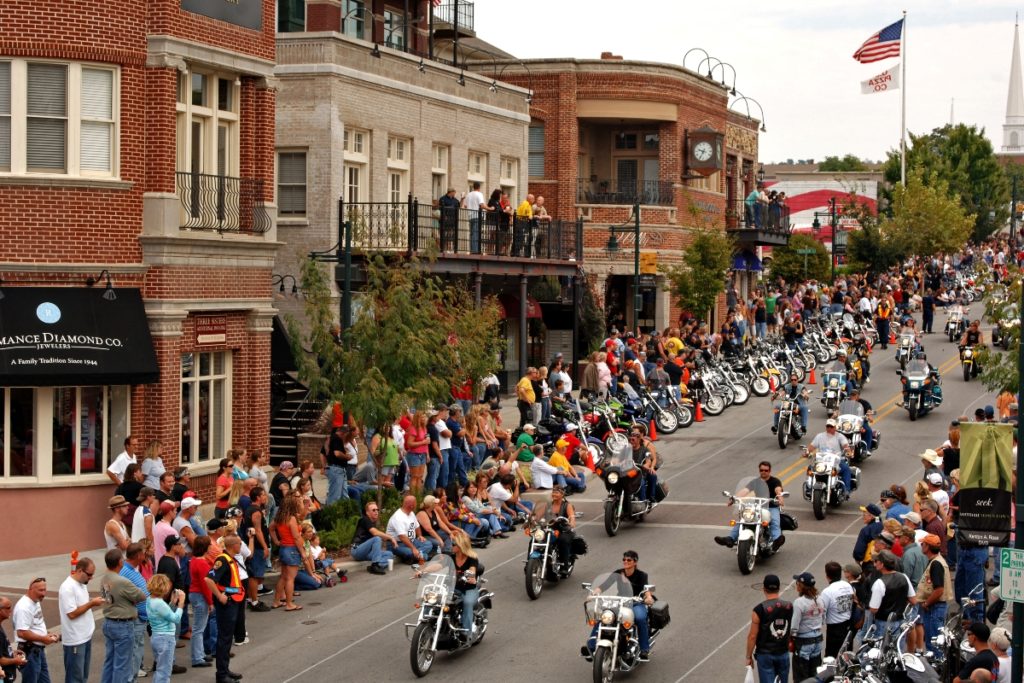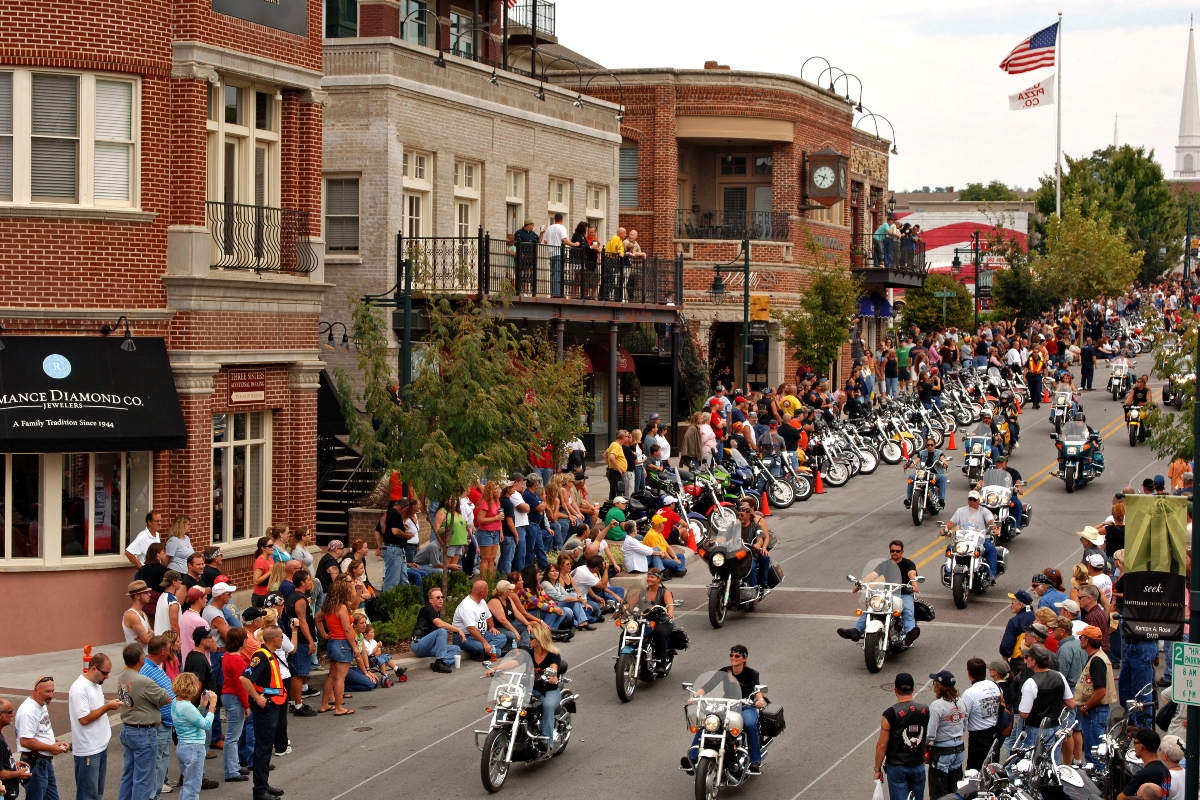 Bikes, Blues & BBQ
Bikes, Blues and BBQ is the world's largest charity motorcycle rally that benefits women, children, and the underserved members of the Northwest Arkansas community. The festival began in 2000 as a charity poker run event with more than 200 riders, and has grown rapidly through the years. Today, Bikes, Blues, & BBQ is the world's largest charity motorcycle rally and has donated over $2 million to local charities that assist women, children, and underserved members of the Norwest Arkansas Community. In 2015, more than 400,000 people attended the rally from all over America. The festival isn't only for those riding in on two wheels – there's also the official Arkansas State BBQ Championship, tons of live music and plenty of vendors. This year's event will also include Fayetteville's first live tattoo and art expo, Ink & Art in the Ozarks.
Venue: Fayetteville
Date: September 26 – 29
Admission: FREE
Contact: Click Here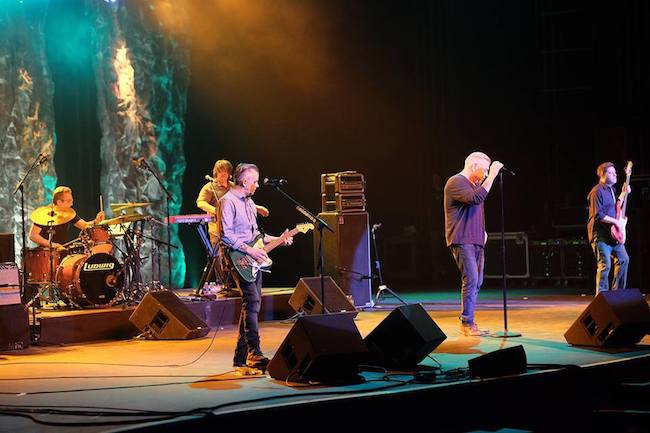 10TH Annual Downtown Jonesboro BBQ Fest (Jonesboro)
The Downtown Jonesboro BBQ Fest is the Premier bbq event for the state of Arkansas. The festival includes two nights of music this year with FUEL performing Friday night September 28 and Smash Mouth performing Saturday, September 29. The festival also hosts the Kansas City Barbecue Society-sanctioned Arkansas State Championship. Contestants will come from all over the country, and there will be giveaways of over $10,000 in cash and prizes! Everyone has a chance to win some prizes. This event is fun for some and serious business for many grillers. The event also includes activities for the kids, plenty of food vendors, crafts, a kid's area and Fire Truck Pull. 
Venue: Downtown Jonesboro
Date: September 28- September 29
Time: Varies
Admission: Varies
Contact: Click Here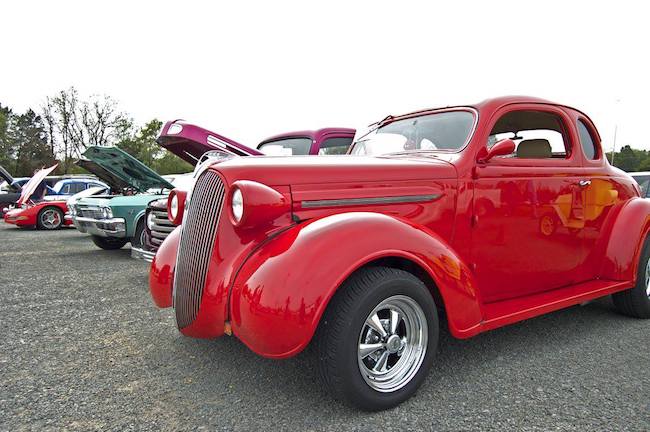 Quitmanfest (Quitman)
Head to Quitman for a fun hometown festival for all ages to enjoy! There will be a 5k, softball tournament, car show, games, bounce houses, kickball and more! Don't miss out on the fun!
Venue: Quitman Sports Complex
Date: September 29
Time: 10 a.m. — 6 p.m.
Admission: Free
Contact: Click Here

Depot Days Festival (Newport)
The Depot Days Festival is a showcase of local, regional and national talent paying tribute to the rich musical history of Jackson County for which Rock 'n' Roll Highway 67 was recognized by the Arkansas Legislature and Governor Mike Beebe years ago. Music, food, vendors, crafts, the Lions Club auction and children's activities will be available for all to enjoy. Admission is free to the public!
Venue: Front Street
Date: September 28- September 29
Time: Click Here for Full Schedule
Admission: Free (Tickets are required for the Conductor's Reception on Friday Night)
Contact: Click Here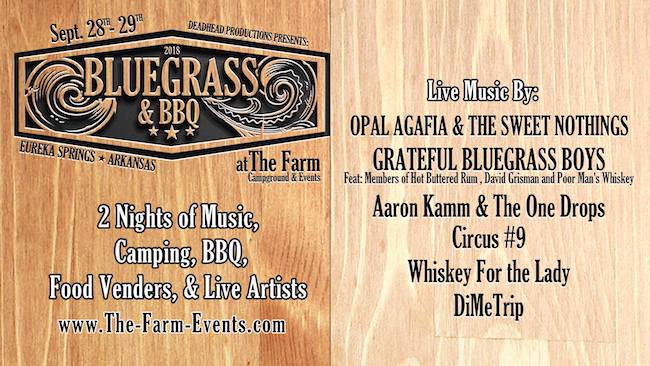 Bluegrass & BBQ (Eureka)
Head to The Farm Campground for two nights of music and camping in Eureka Springs. The campground is conveniently located along the official Eureka Springs Bikes, Blues, and BBQ route off Hwy 187. There will be live music and BBQ and food trucks on-site as well as some local craft vendors. Camping is included, and RV's are welcome. Camping will be on a first come first serve basis. You can pick your spot and camp by your car.
Venue: The Farm Campground and Events
Date: September 28 — September 29
Time: Varies
Admission: Ticket Prices Vary
Contact: Click Here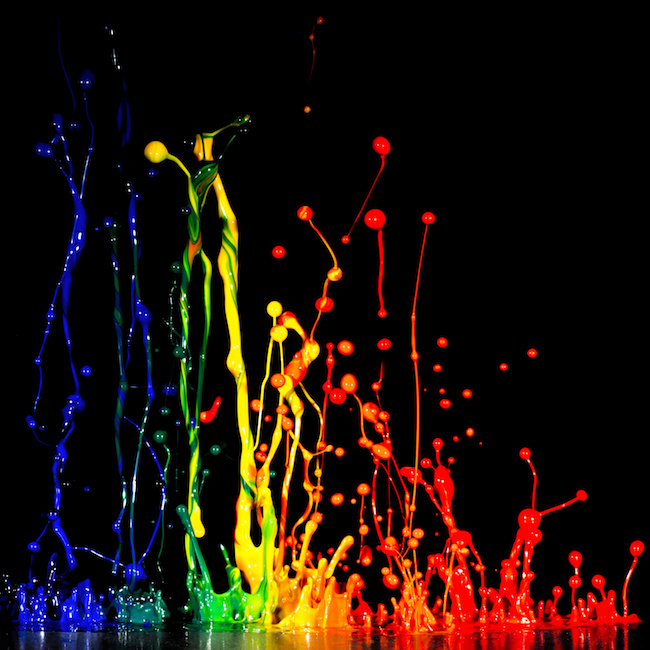 Art Fair at Stonecreek (Mountain Home)
Head to Mountain Home this weekend to shop for some of the finest art in north central Arkansas. All booths were selected by a jury of accomplished artists, so everything you see at the fair will be beautiful, and for sale. There is plenty of parking, and food trucks will be on site, so plan to spend all day at Stone Creek Ranch, which is just 20 minutes from Mountain Home.
Venue: Stone Creek Ranch
Date: September 28- September 29
Time: 10 a.m. — 6 p.m.
Admission: Free
Contact: Click Here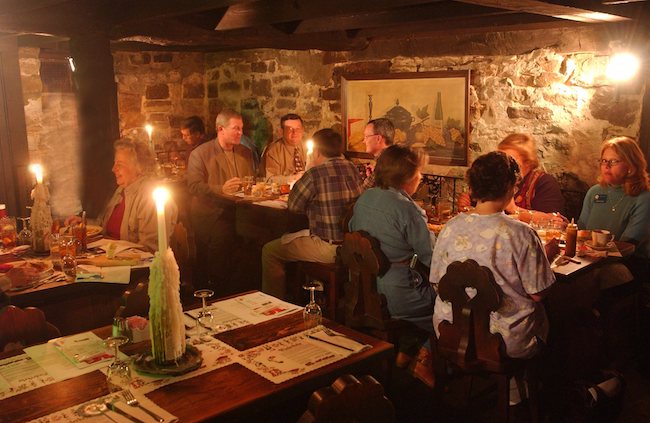 55th Annual Wiederkehr Village Weinfest (Wiederkehr Village)
Head to the Wiederkehr Weinfest for a day of fun. There will be tours of the historical wine cellars, free wine tasting, and you will have the opportunity to catch a ride on one of the open trams or horse-drawn carriages through the vineyards. There will also be horseback riding, arts, crafts exhibits and the option to compete in the grape stomp, stone toss, log toss and wine barrel rolling. The famous Weinkeller Restaurant will be open including patio dining and food concessions, entertainment throughout the day.
Venue: 3323 Swiss Family Drive
Date: September 29
Time: Click Here for Schedule Details
Admission: Free
Contact: Click Here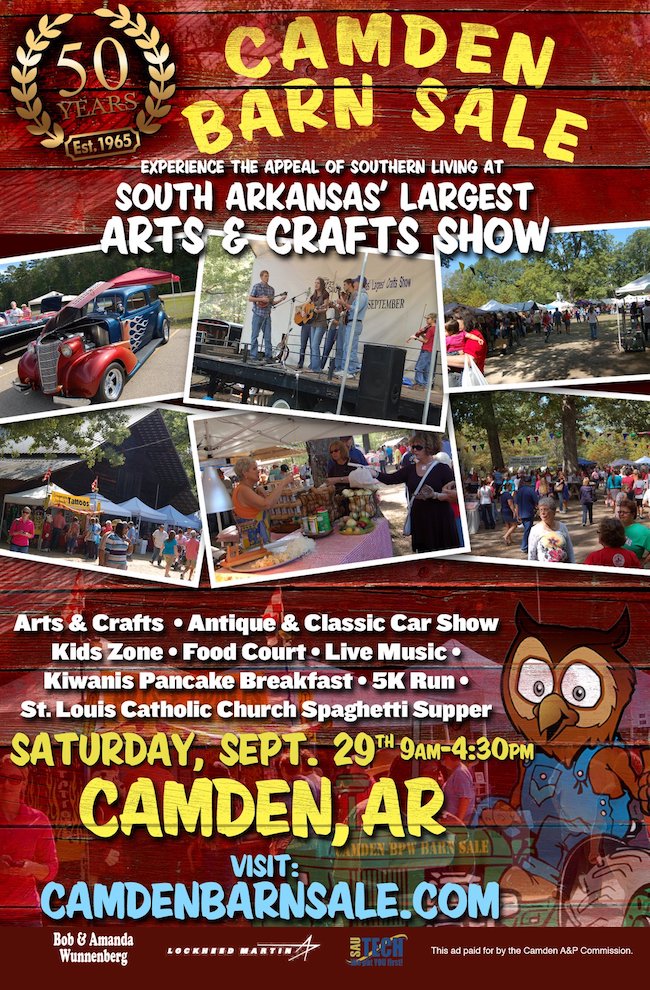 50th Annual Camden Barn Sale (Camden)
Experience the appeal of southern living at South Arkansas's largest arts & crafts show, the 50th Annual Camden Barn Sale. Shop handcrafted southern favorites from over 130 booths of vendors and artists from all over the US featuring traditional crafts and contemporary styles. Enjoy the historic southern plantation setting and shop till your heart's content. Enjoy authentic foods as vendors from all over the South descend on the Barn Sale with their unique southern favorites and festival treats. Musical entertainment takes place throughout the day with individual performances by the artists themselves at their vendor booths. It is fun for the entire family with an antique & classic car show, kids zone with inflatables, and festival traditions including the Kiwanis Pancake Breakfast, 5k Run, St. Louis Catholic Church spaghetti supper and much more. 
Venue: Oakland St. & Monticello St.
Date: September 29
Time: 9 a.m.- 5 p.m.
Admission: Free
Contact: Click Here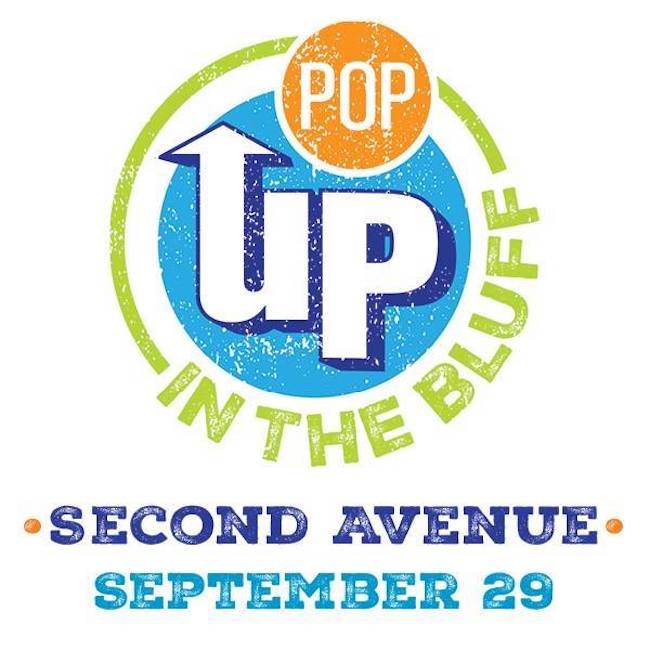 Pop-Up in the Bluff
Take the whole family out to Pine Bluff and experience Pop-Up in the Bluff. This will be an event filled with an art gallery, beer garden, vendors of various kinds, and music and food trucks.
Venue: Second Avenue, Pine Bluff
Date: September 29
Time: 11 a.m. — 3 p.m.
Admission: Free
Contact: 870-536-8742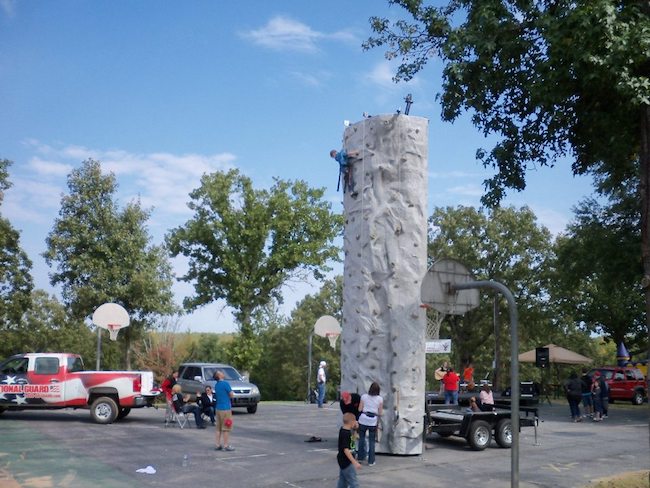 42nd Annual Sherwood Fest
Sherwood Fest is a family-oriented event that combines crafts, kids activities and family entertainment.
Venue: 1111 W. Maryland Ave.
Date: September 29
Time: 10 a.m. — 6 p.m.
Admission: Free
Contact: 501-833-0476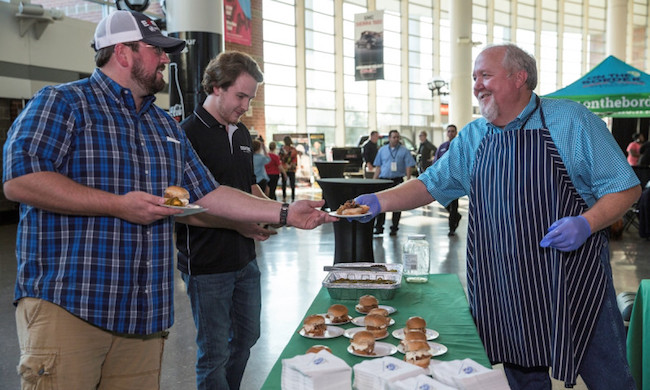 A Taste for Business (North Little Rock)
On September 27 there will be a "cuisine" and "commerce" at the 2018 A Taste for Business. Network with local businesses while also sampling great-tasting food and drink from over 30 Chamber member restaurants and caterers. This annual food and beverage showcase has become one of the area's leading business networking events with over 1,200 attendees. Nonfood chamber member businesses and nonprofits will also be showcasing their business products, services and attractions to attendees. This year there will be a raffle drawing for a PK 360 Grill + Smoker valued at $800! You can register to win in advance or at the event! 
Venue: Verizon Arena
Date: September 27
Time: 5 p.m.
Admission: $20/ticket
Contact: Click Here