I'm not originally from Arkansas, but during my seven years of proudly calling this state home, I've been to Searcy three times. As a food writer, I wouldn't have classified the small town about an hour northeast of Little Rock as a culinary haven. I was aware, however, that  Wild Sweet William's Bakery on Main Street is the best of its kind in the state, but other than that, I had never really had a reason to eat in Searcy.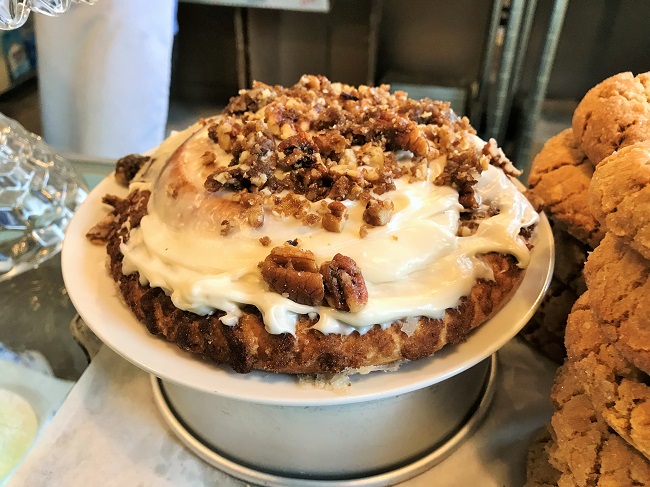 That was until I met fellow food writer and Searcy resident, Matt Cleveland. Our friendship blossomed after Matt recommended Wild Sweet William's to me a few years ago, but it wasn't until recently that he was insistent that I drive up to Searcy and let him show me all of the culinary delights the town had to offer. So, along with my friend, Leighanne, I headed up to Searcy for a Saturday filled with eating.
While it was fairly symbolic that we met at Wild Sweet William's at 9 a.m., truth be told, we didn't really have a choice in the matter. Arriving any later to the popular bakery means you run the risk of not getting anything. We loaded up with a ton of offerings, exchanged some friendly conversation with owners Bill and Lisa Ford, and took our goodies over to Kibo Midnight Oil, a longtime coffee shop just a stone's throw from Harding University.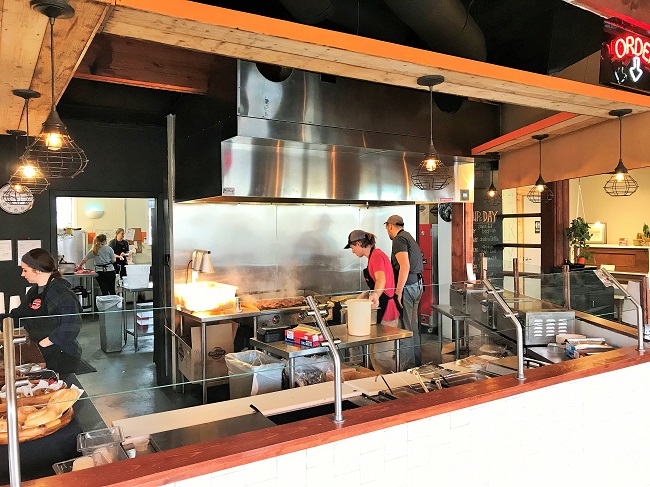 Matt was friends with Kibo management and had requested a side room for us to enjoy the baked good while knocking back a coffee. Our group of three commenced to eating scones and sausage rolls and cinnamon rolls and cookies and babka. It was insane start to a day filled with eating, but, honestly, we couldn't help ourselves. It was Wild Sweet William's fault. If you ever see a giant cinnamon roll with brown sugar, cream cheese icing, and toasted pecans sitting on their counter, don't think twice about ordering it.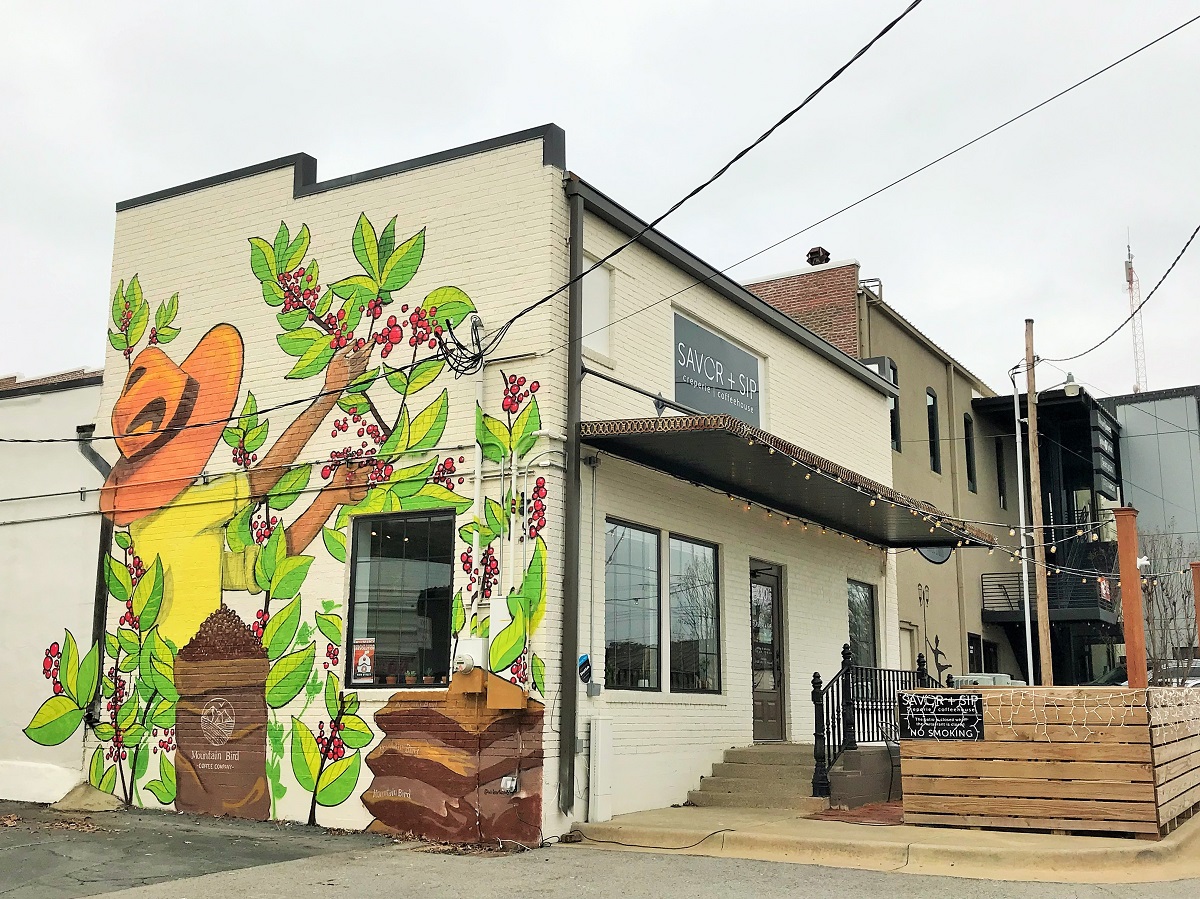 Afterward, we got back into the car and headed over to the center of town for Breakfast #2 at Burrito Day Cafe, a fast casual Mexican food spot with burritos, tacos, quesadillas, and nachos. We split a tasty burrito bowl and a couple tacos. This was followed by a quick walk over to Savor + Sip for Breakfast #3, which included two savory crepes and more coffee. My Italian crepe with salami, melted mozzarella, and a pesto sauce, hit the spot. Savor + Sip's large size really surprised me, and it was nice to see the café filled with a younger crowd.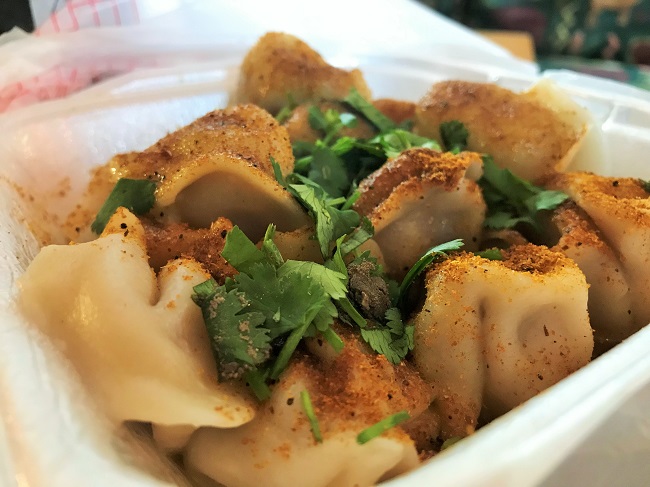 By now, we had made it to the afternoon hours but we weren't interested in slowing down. Well, my digestive system was interested in a slowing down. After a nice walking tour of downtown by our gracious host, we headed to Slader's Alaskan Dumpling Co. for some of the dumplings with a dense meat filling and distinct curry seasoning. I was starting to feel  full and had eaten Slader's dumplings on several occasions in the past, so I got a dozen to-go and focused my attention on our next and final stop, The Filipino Restaurant.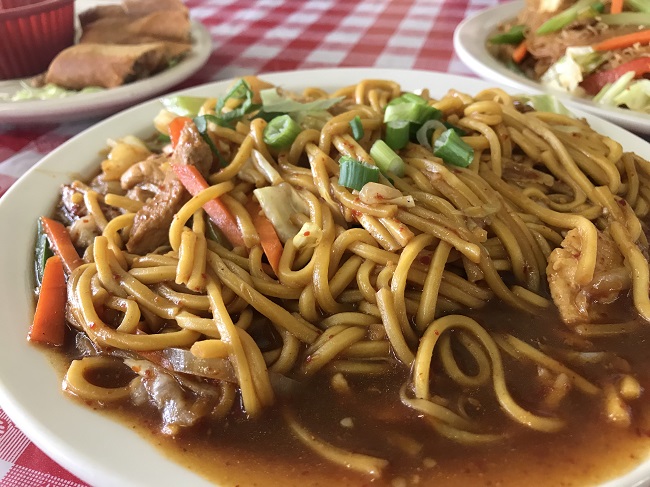 After crashing on one of Slader's couches for thirty minutes and knocking back a bottle of cold brew coffee, we made the 5-minute drive to Filipino Restaurant, where we took down some lumpia and noodle dishes like House Pancit Canton and House Pancit Bihon. The no-frills, down-home restaurant with friendly service was just what I expected and proved to be a perfect ending to the trip.
Make no mistake, all of the food was great on our Saturday in Searcy, but what struck me the most about the town was its warmth and strong sense of community. Searcy was decked out with signs and posters promoting The Small Business-Main Street competition it was a finalist in, a competition the town ended up winning two weeks later.
I wasn't surprised about the win for Searcy. Good things are happening, and, thanks to Matt, I found out firsthand that food is playing a large role in the positive change.
See you soon, Searcy.