Deluca's popularity just keeps growing and growing. The pizza, now considered by many to be the best in the state, continues to rack up awards and features in numerous publications.
But, guess what?
As of October 2018, Deluca's Pizza, owned by Anthony Valinoti now has a new home in the heart of Hot Springs at 831 Central Avenue.  Distance wise, while the new spot is not far from the old location, the move has brought about big changes. And the early results have been favorable.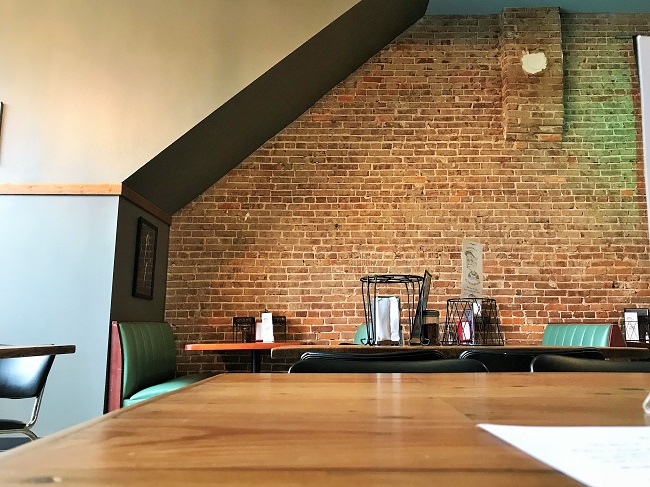 "The response has really been incredible. I was a tremendous fan of my old spot, and never really wanted to move. I felt there was magic in those walls, but the new spot has been so well received, that it has made me forget all about the old place," says Valinoti.
Everything about the new space is a major upgrade, making both Valinoti and his customers very happy.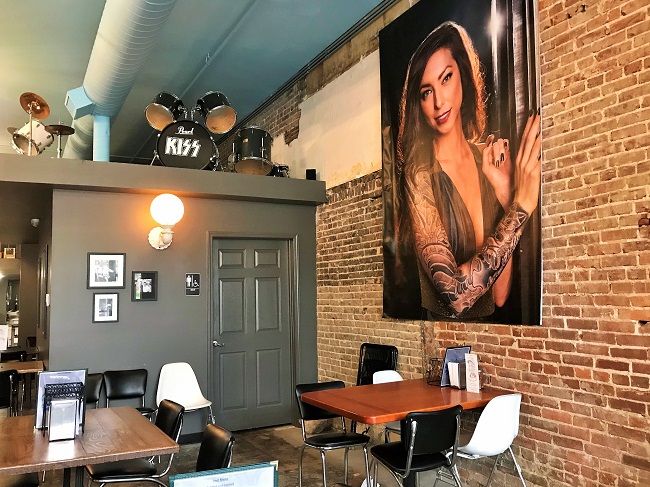 "For one, we are literally one of the first restaurants as you come into downtown Hot Springs, where before, we were at the other end of the universe on Park Avenue. There is much more parking for customers. David Hafer, the building owner, literally built the place to our specs. He provided us with a much larger kitchen and a massive amount of air conditioning, which had always been severely lacking in our last spot. Ultimately, this forced us into moving, and I'm forever grateful," says Valinoti.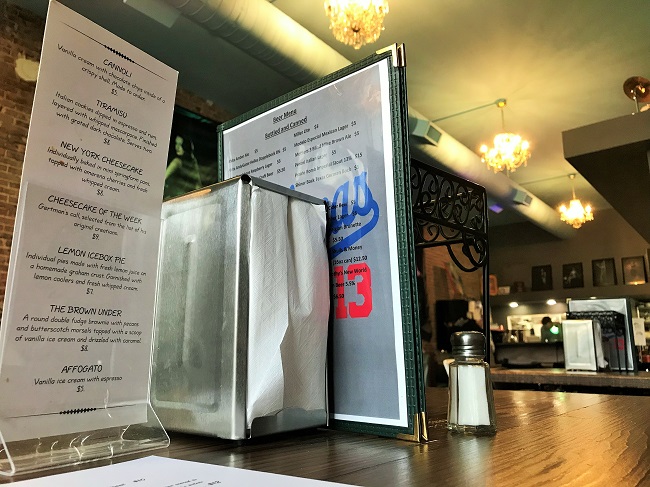 Fortunately, I was able to check out the new digs on a recent Friday afternoon. The space itself doesn't seem bigger but is far more aesthetically pleasing. Beautiful, exposed brick walls feature monster-sized, tasteful photos of models. New wooden tables are mixed with the old green booths from the previous location. The cement floors give the place a nice, modern feel, yet many of Valinoti's personal items, like the Kiss drum set sitting atop the restroom's ceiling and his Italian Stallion Rocky robe hovering in the corner near the kitchen, give the place character.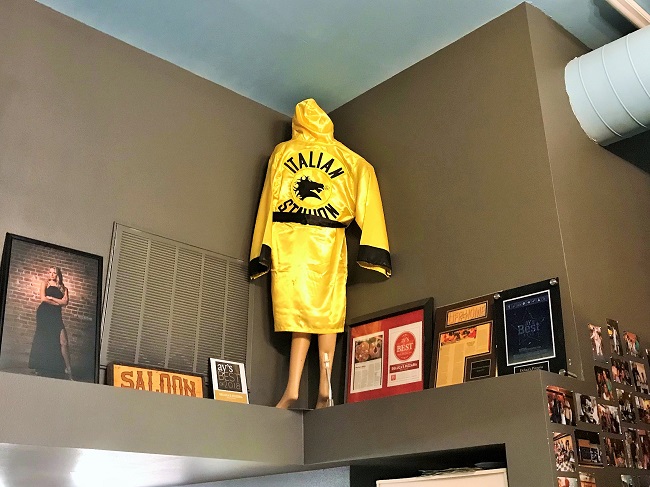 There is now a lunch service, which runs from 11:30 a.m.-3 p.m. on Thursday and Friday, as well as expanded Sunday hours (noon-8 p.m.).  Lunch brings with it a variety of new offerings.
"First and foremost, we are a pizza shop. That's my bread and butter, but the idea of opening for lunch gave us a lot more freedom to try new things that we most likely would not be able to do on our limited schedule that we run. Zach Nix and I felt it was time to let go and have some fun and to create items that people would find delicious, and slightly out-of-box for us. Wait until you see the McClard's sandwich and the other things we are working. So great and so much fun."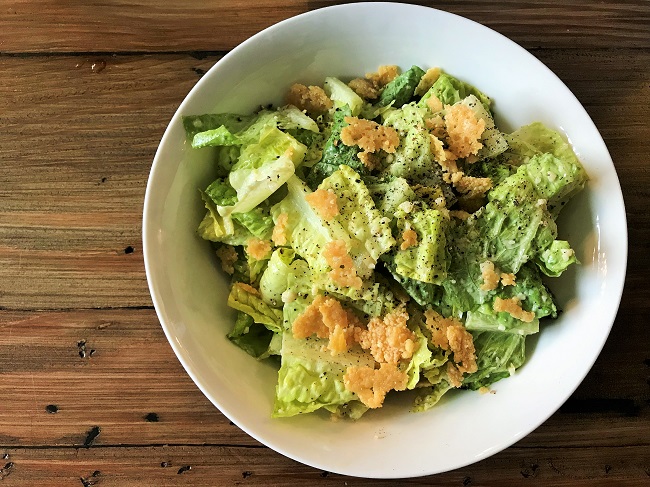 For lunch, folks can expect to see cheese and pepperoni pizza, by the slice, along with a selection of sandwiches that include the Italian Hero, Hot Link, Meatball, and the Zach-N-Cheese. There is bruschetta and even some baked gluten-free pasta, but the new addition that really stands out is the Deluca's Steak-burger. Currently only available during Friday's lunch service, this burger is a proprietary blend of 50-day aged prime rib made exclusively for the restaurant.
"The hamburger has long been my greatest pursuit in life. I love burgers; I mean love burgers. I've driven 150 miles out of my way to try one. I've been all over the United States trying them all. So if I was going to make my own, it better be darn good and live up to my standard. The late Anthony Bourdain and I agreed upon one simple fact, that a great hamburger needed to consist of nothing more than great meat, a great bun, and some cheese, cooked perfectly, and nothing else. No Jenga-sized burger with 62 different things on top of it. Simple is always hard. That's why people feel the need to throw all that garbage on top of a burger or even a pizza."
I mentioned earlier about being at Deluca's on a Friday afternoon. Want to take a wild guess on what I ordered?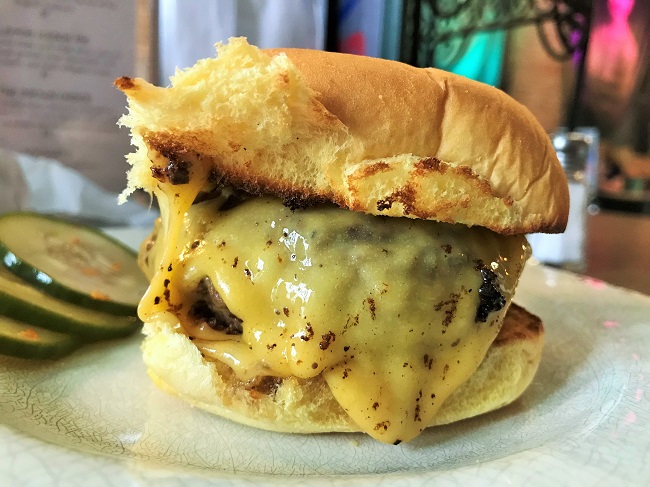 Yes, the Deluca's Steak-burger was amazing. In fact, it was one of the best burgers I've ever eaten. This is no small feat, given that I've devoured my fair share through the years. The medium-cooked thick patty, in all of its gooey, melted American cheese-covered glory, was the absolute star. Juicy, yet not greasy, this burger's simplicity and perfect execution are what will wow you. Just imagine if this burger becomes more popular than the pizza.
At Deluca's Pizza, anything is possible.