The mountains are calling, and if you listen closely you can hear the music. The small town of Mountain View, Arkansas, is known for its "Mayberry-feel," but most of all, for its music. People gather from all over the world to listen and take part in playing tunes on "the square," in the Pickin' Park and at the Ozark Folk Center State Park, just to name a few. The town lives up to the title of "The Folk Music Capital of the World."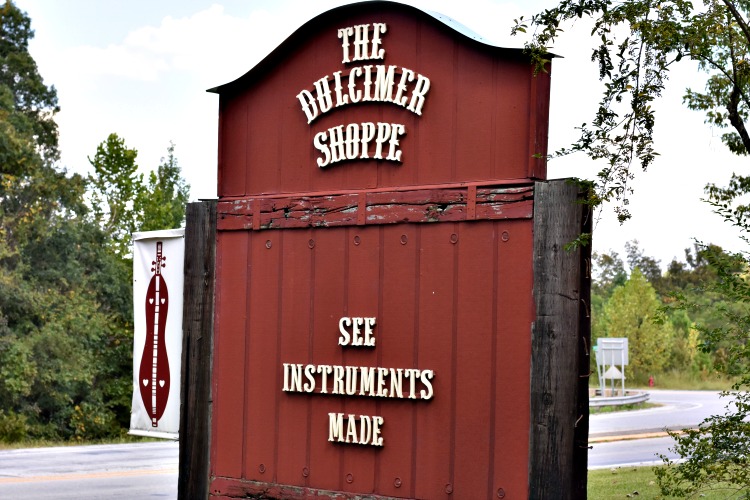 Since 1962, The Dulcimer Shoppe in Mountain View, Arkansas has been handcrafting McSpadden Mountain Dulcimers. Since then, the current and past owner of the shop, along with their craftsmen, have made a combined 76,000 dulcimers by hand.
The dulcimers are meticulously handcrafted piece by piece of primarily native hardwoods from Stone County by five different craftsmen. They are not only beautiful pieces of wood, but also have good acoustics. They are shipped all over the world, so they require the wood to be kiln dried to achieve the proper moisture level.
Building the dulcimers is a team effort. All five of the craftsmen work on each dulcimer throughout the process. They are hand sanded several times and the attention to detail and love can be seen in the smooth curves and beautiful grains of the wood, not to mention the beautiful, smooth sounds that come from the strings.
Because of this great attention to detail and craftsmanship, the McSpadden Dulcimer comes with a lifetime warranty on the workmanship and materials for the original owner.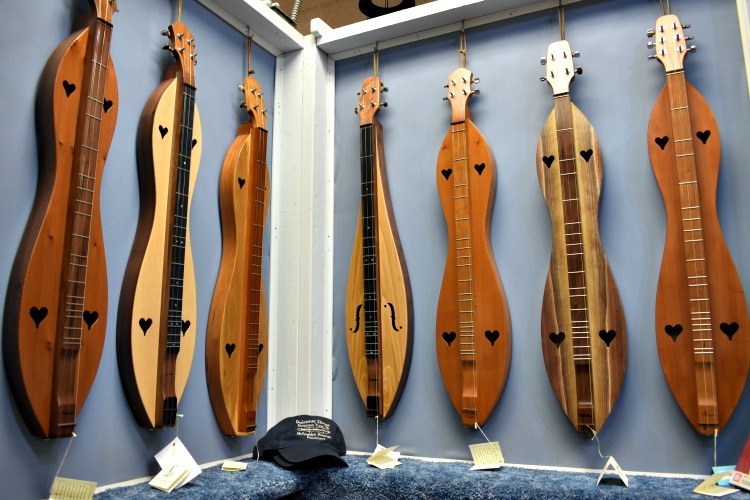 What exactly is a dulcimer? 
Dulcimers are thought to have existed since the 1500s and have changed their shape and size many times. A dulcimer is a stringed instrument whose strings stretch from end to end and do not have a neck like a guitar or a violin. The beautiful, rich tones can harmonize with nearly any type of folk music. Since the sixties, the dulcimer has made appearances in rock, pop, jazz, country and blues music. The couple who now owns The Dulcimer Shop believes that regardless of your profession, age or musical ability, you can learn to play the dulcimer.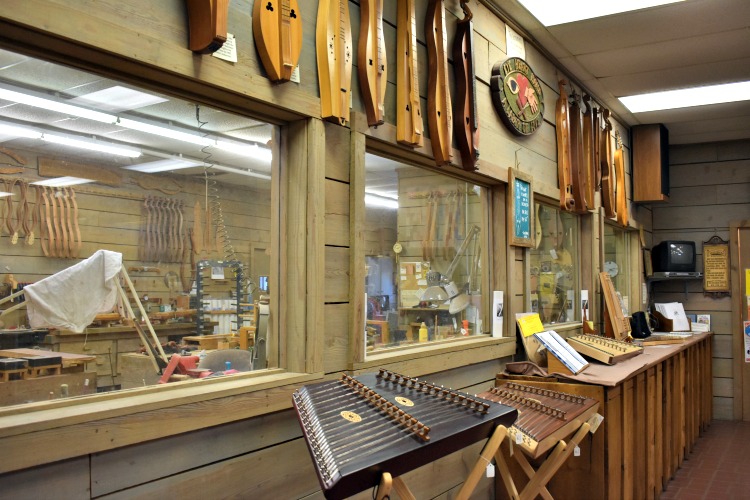 There are many sizes and varieties, including the Dulci-Banjo and the Evoharp. For the ambitious, there is even a Dulcimer Kit for you to build your own. The owners wish to share their love of the dulcimer and music with all who walk through their doors. When you stop by, you might have the chance to watch the craftsmen work on what could be your very own dulcimer.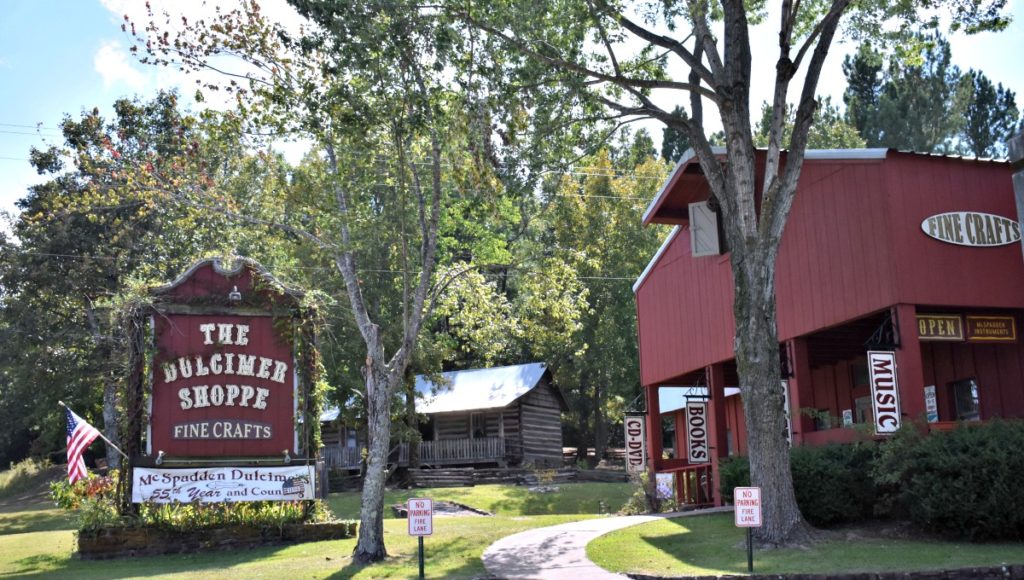 If you make your way through the beautiful town of Mountain View for the Festival and Outhouse Races, an adventure at the Loco Ropes or to visit Blanchard Springs Caverns, stop in The Dulcimer Shoppe, the big red building down the road from the Ozark Folk Center. If you get lost, just be still and quiet, then follow the music. You will not be disappointed.