When I first moved to Little Rock, I drove back and forth beside Mount Holly Cemetery's lovely iron fence on West 10th Street, the one covered in lush climbing roses, and never thought much about what was on the other side. One day, I stopped at the Sonic on Broadway and stared at the fence. I decided to take the time and see what lay behind those pink roses. I discovered a beautiful, haunting, and beautifully gardened cemetery that could only be found in the Deep South.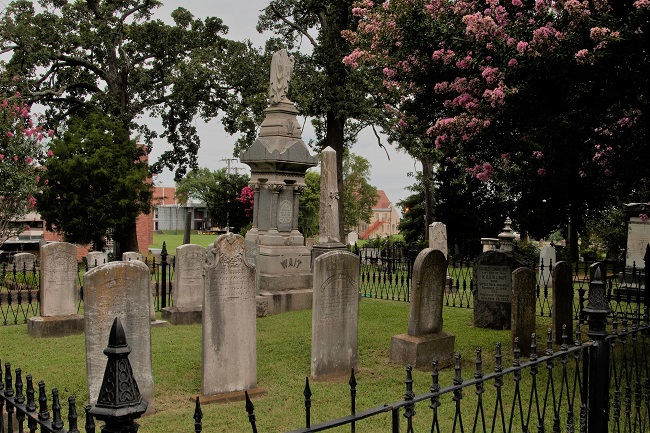 Photo courtesy Arkansas Department of Parks and Tourism
History
Known as "The Westminster Abbey of Arkansas," Mount Holly Cemetery is just as stunning as she is significant. Founded in 1843, the cemetery resides on a four-square-block location from Broadway to Gaines Street. Mount Holly is a veritable Who's Who of Arkansas movers and shakers with a resident list of governors, senators, generals, and even Cherokee royalty. Mount Holly is an incredibly important site for not only Little Rock history, but the entire state.
Before Mount Holly was established, Little Rock burials were relegated to private cemeteries and public burial ground located on what would later become the present-day Federal Building at Capitol Avenue and Gaines Street. Since there were a considerable amount of reinterments when bodies were moved from other places of rest, and a number of grave markers predate the formation of the Mount Holly Cemetery.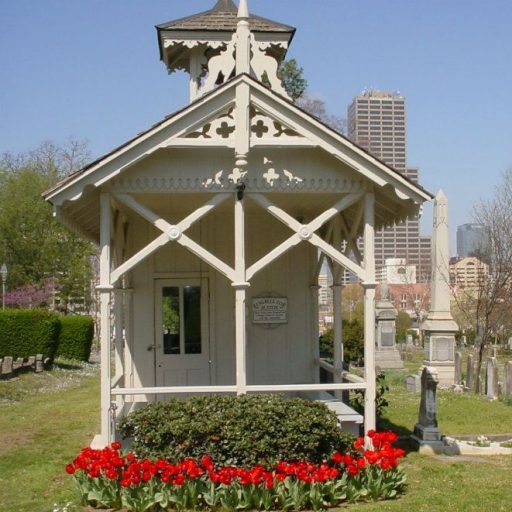 The styles and eras represented within the cemetery are varied and eclectic, with headstones and statues that are Classical, Victorian, Art Deco and Modern. There are many mausoleums, a sexton's cottage, and the Carpenter Gothic bell house. The trees, established rose bushes, and dignified historic structures call out to an ambiance that leaves visitors little doubt they are in the Old South.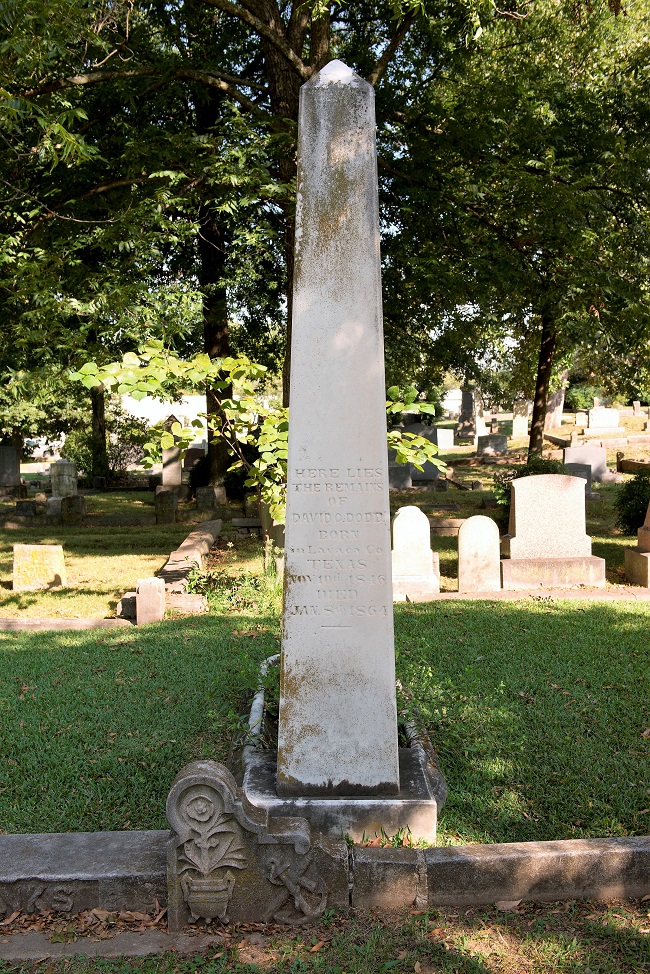 Photo courtesy Arkansas Department of Parks and Tourism
Prominent Names
To say that the cemetery is a "hall of fame" of sorts for the most famous and interesting Arkansans is an understatement. It's the final resting place for 11 former Governors, seven Senators, 15 state Supreme Court Justices, 22 Little Rock Mayors, four Confederate generals, and veterans from all wars. Also included are David Owen Dodd, the "boy martyr" of the Confederacy, Sanford Faulkner, who composed "The Arkansas Traveler," John Gould Fletcher, a Pulitzer Prize-winning poet, Naorooz Rustam, a Zoroastrian born in Persia, and Augustus Breysacher, the attending physician at the birth of General Douglas MacArthur at the officer's quarters in Little Rock's City Park (later named MacArthur Park).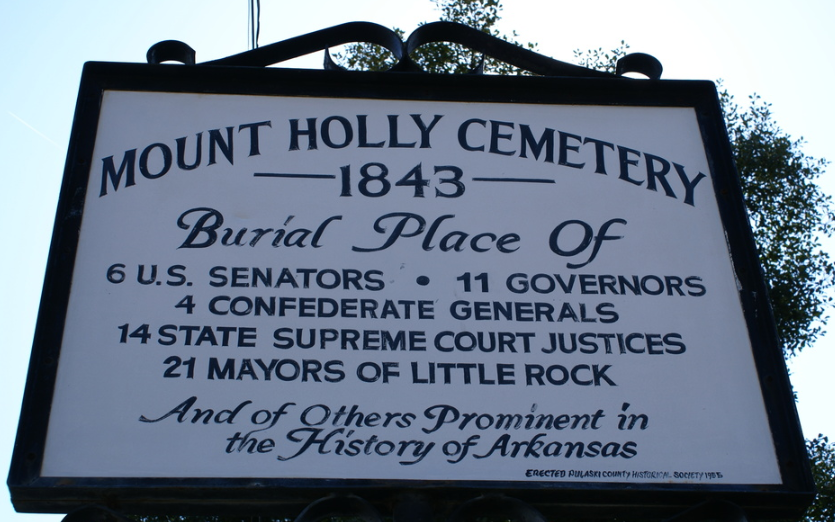 Elizabeth "Quatie" Ross, wife of Cherokee Chief John Ross, is also one of Mount Holly's more interesting residents. She and her husband began their journey west during the forced removal of the Cherokee people in 1838. Their detachment was the last detachment of Cherokees to leave their eastern homelands. She contracted smallpox and died aboard a steamboat shortly before reaching Little Rock. She was initially buried in a city cemetery, where a local group of men bought a headstone for her. Later, she was reinterred at Mount Holly.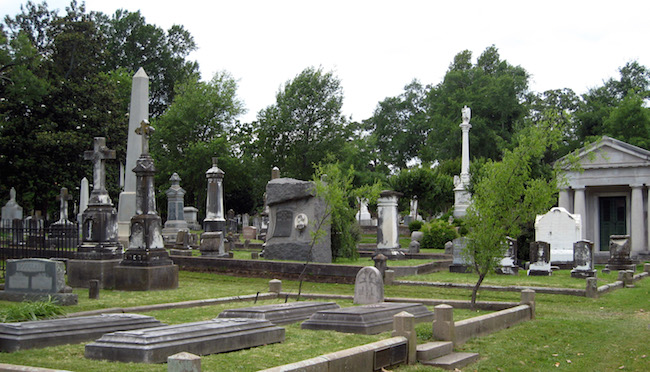 Folklore
With a history like this, it's not surprising that rumors of hauntings abound. People have claimed to see various statues moving, and other statues are rumored to show up on the lawns of nearby neighbors. In other ghost stories, visitors to the cemetery have insisted they heard flute music, even though no flute player was nearby. But truly, what is an old cemetery without good ghost stories?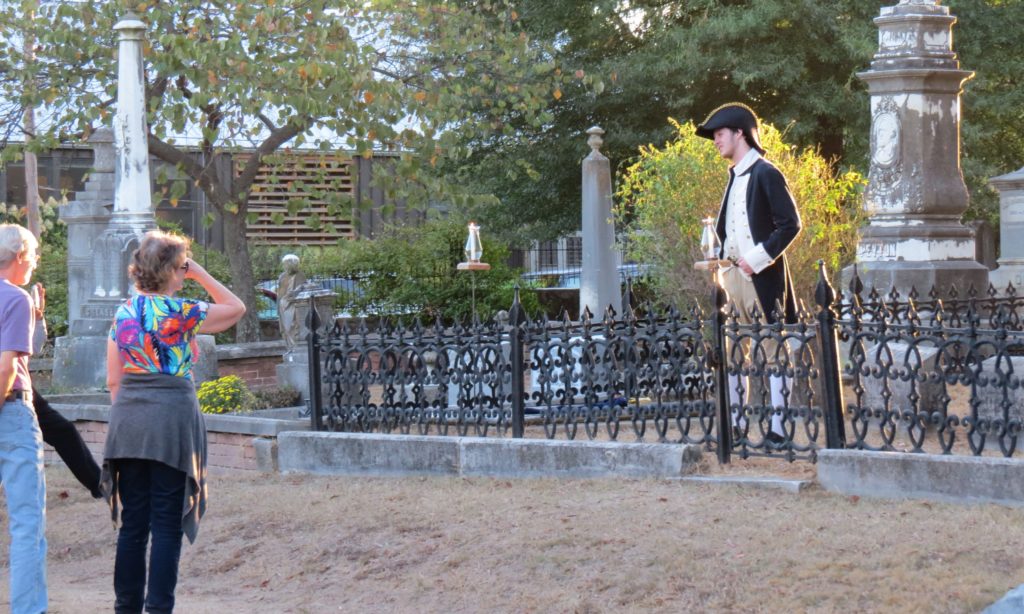 Sightseeing at Mount Holly Cemetery is easy enough, and even more interesting given their long list of events that happen throughout the year with cemetery tours, a gardening series, picnics, and Tales from the Crypt, a historic-themed (simultaneously seasonally appropriate) event that takes place in October.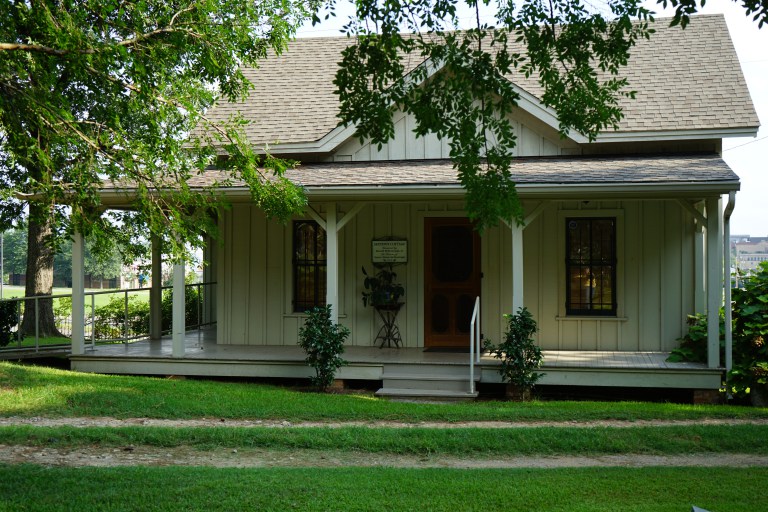 The Cemetery's website describes her as an "aging but graceful southern lady." That is an apt description for a cemetery shrouded in Victorian ambiance, stately trees, and an abundance of beautiful climbing roses. Once you visit Mount Holly, you leave with the indelible impression that she still has her own pulse and continued legacy of southern history.
Mount Holly Cemetery
1200 S. Broadway
Little Rock, AR 72201
http://mounthollycemetery.org/