One of the best things about cake is it can be enjoyed year-round, as Mackie Phillips of Hello Cupcake in Mountain Home tells me. In the summer, we like our cakes made and topped with berries (American flag sheet cake, anyone?), like those locally grown at the Mountain Home Berry Farm, or with other flavors that strike a summery chord, like citrus and coconut. These Twin Lake area cake and cupcake makers each have their own niche, but all are helping us celebrate the season, with all its parties and events, or even "just because." And why not? It's summer!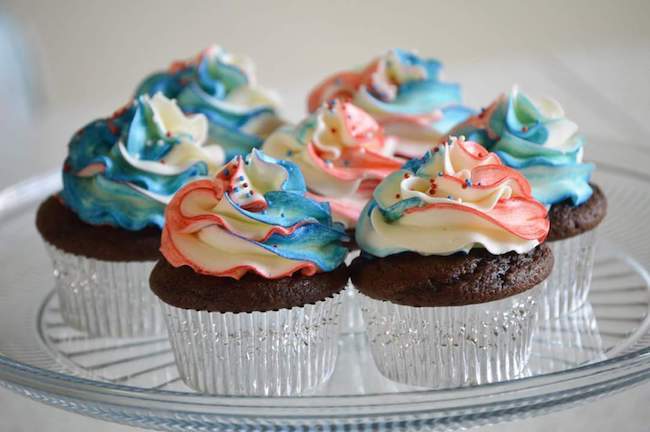 Hello Cupcake – Mountain Home
Mackie Phillips has been making cupcakes from her home and selling them as Hello Cupcake for a little over a year. She originally wanted to open a pizza business, but after going through the hospitality program at Arkansas State University at Mountain Home, she shifted her business model to opening her own cupcake bakery. She likes making cupcakes because they are "just the right amount of cake and they make people happy." Plus, kids love them. Mackie's own children like to help her taste test and try new flavors. She makes 23 types of cupcakes but is continually expanding her menu as customers make requests.
Mackie says another thing she likes about cupcakes is that "they make people happy," which is something Hello Cupcake is in the business of doing. Hello Cupcake is regularly supports good causes, such as, by dropping off cupcakes at the Veterans Affairs clinic and Hospice of the Ozarks, awarding a local teacher with cupcakes for Teacher Appreciation Week, and participating in Taste of the Twin Lakes (preparing about 400 cupcakes) for the benefit of Serenity Domestic Violence Support & Shelter. An outlook Mackie adopted is, "You have to give back to your community when you own a business." Along the same lines, she typically gets her berries from the Mountain Home Berry Farm or shops the biweekly farmers market.
Enjoy Hello Cupcake by orders of half a dozen or more, with pickup or free delivery in Mountain Home.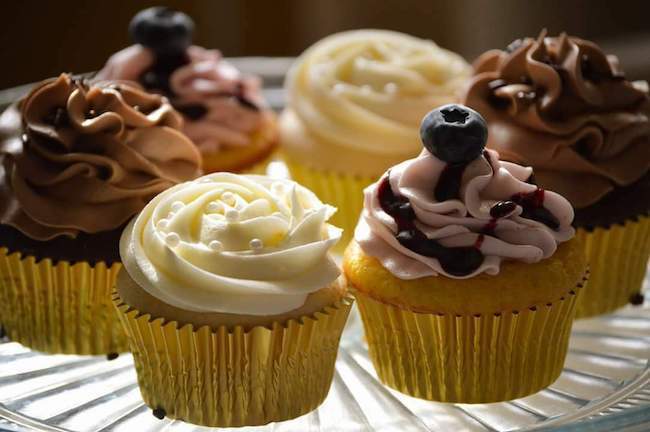 Candy's Cakes – Mountain Home
Candy Barnes of Mountain Home has been designing cakes since 1975 when she was hired as an apprentice cake decorator by a local bakery who wanted her for her artistic talent. She learned what she calls "old-school style" from hardworking masterful bakers who spoke European languages instead of English. Candy emphasizes the importance of using real butter, real vanilla extract, heavy whipping cream and powdered sugar. As a result, her cakes, made by order for special events, taste great and have a reputation for being moist and fresh.
Not only do the cakes taste good, but they look amazing, revealing an impressive artistic and creative talent from elegant, towering wedding cakes to themed party cakes. In explanation, she says, "I don't do ordinary cakes. I want to do something that's challenging." Making food look beautiful is a family pursuit: her husband Jerry likes to carefully craft salads, arranging cucumbers in a scallop pattern and slicing and arranging pepper rings. "I don't do that with salad," she says laughing, but remarks that, "presentation is important if you're serving the public."
Now a realtor, Candy still bakes, typically making two cakes a week and four a week during wedding season. She delights in participating in her customers' events and says, "I enjoy making celebration sweeter."
Candy's Cakes are available by custom order. Cupcakes can be ordered to accompany wedding cakes.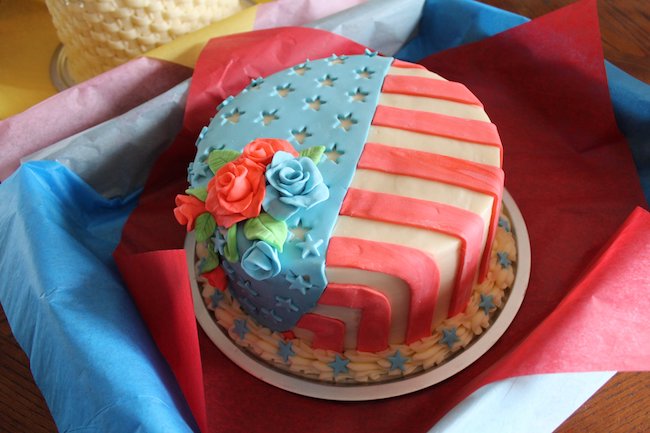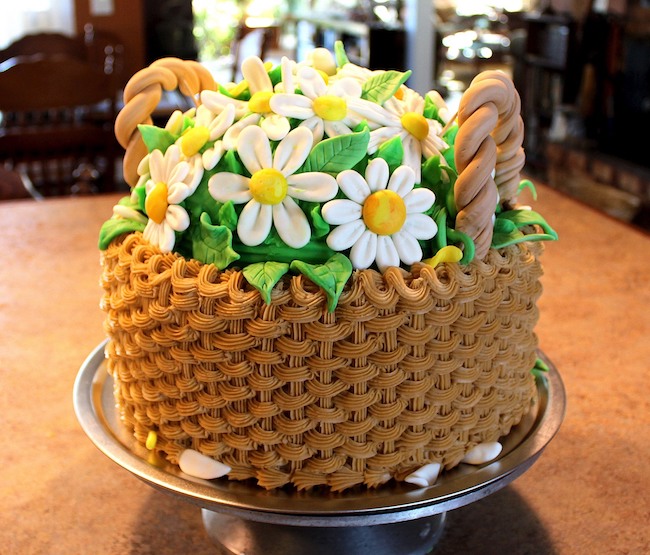 QT Cupcake – Mountain Home
When in the mood for a sweet treat, nothing beats visiting a local bakery with cafe seating and cupcakes at the ready. At QT Cupcake, owned by Fred Weese and located in downtown Mountain Home, select from over a dozen flavors, including favorites such as lemon blueberry, coconut cream and strawberry, and enjoy a cupcake with a friend in the bakery. Or, take them to go—beautifully decorated and packaged in bright pink boxes, these cupcakes make a great gift. Giftcards are available, too!
Order from QT Cupcake and receive free delivery for orders of half a dozen or more in Mountain Home, or visit the bakery Tuesday-Friday 10 a.m.-5 p.m. Don't forget the frequent buyer punchcard!
Mershon Cakes – Gassville
Mikal Mershon opened Mershon Cakes in 2010 in a Gassville studio, where she makes cakes for all occasions with a chef's focus and training—she's an executive chef with 20 years of experience. Her cakes are detailed and fun, and she achieves her designs using very little fondant; her perfected buttercream frosting technique allows her to do this. Her naked strawberry cake has been a hit, and she mentions her raspberry lemonade cake as a personal favorite, saying, "We try to keep everything as natural as possible. In my lemon cake, we zest to get lemon flavor so the essential oils can bake out during the cooking process. It makes an amazing flavor."
Apart from cakes and cupcakes, Mikal is returning to her chef roots by making Mershon Cakes available for catering. In fact, Mershon Cakes offers a package for entire events that includes planning, cake, catering, decoration and flowers. Her mother-in-law, sister-in-law and young daughter all help, "so it's more of a family enterprise as we've grown."
Mershon Cakes often hires teenagers to help introduce them to the workforce and teach them job skills, and recently Mikal offered to help fund the Cotter High School Cheerleaders in exchange for their assistance with catering events. I asked Mikal if there were anything Mershon Cakes doesn't do: "The only thing I don't do is cookies because cookies take up a lot of room."
Contact Mershon Cakes to plan a meeting to discuss a custom cake or cupcake order.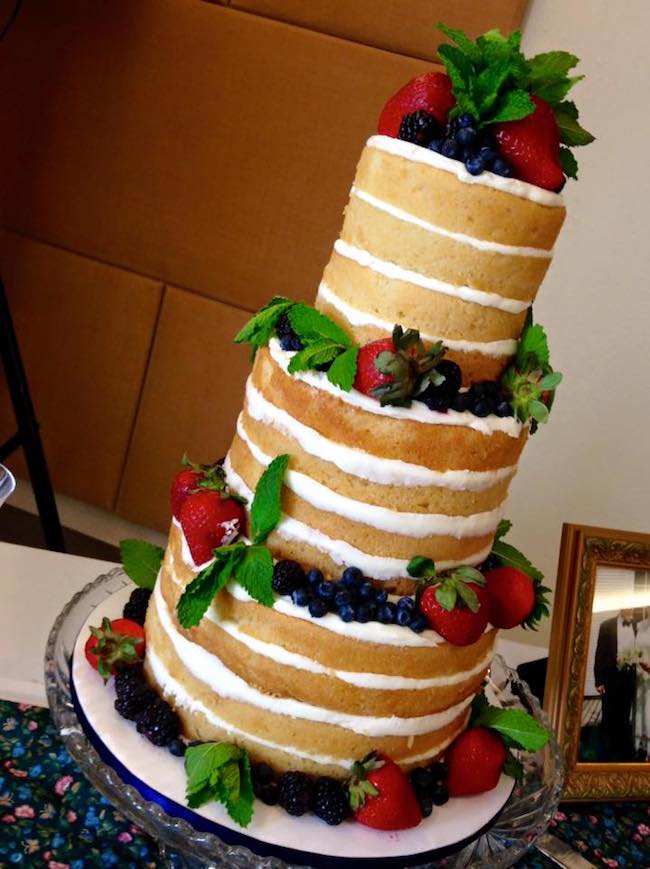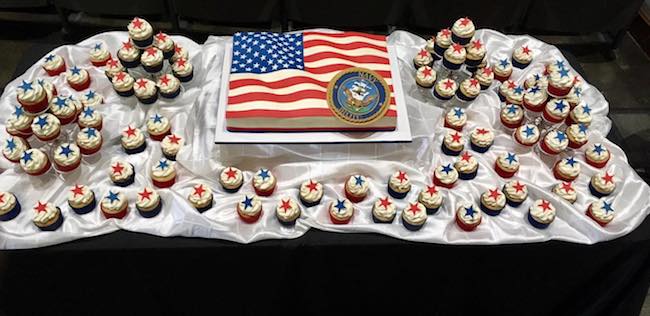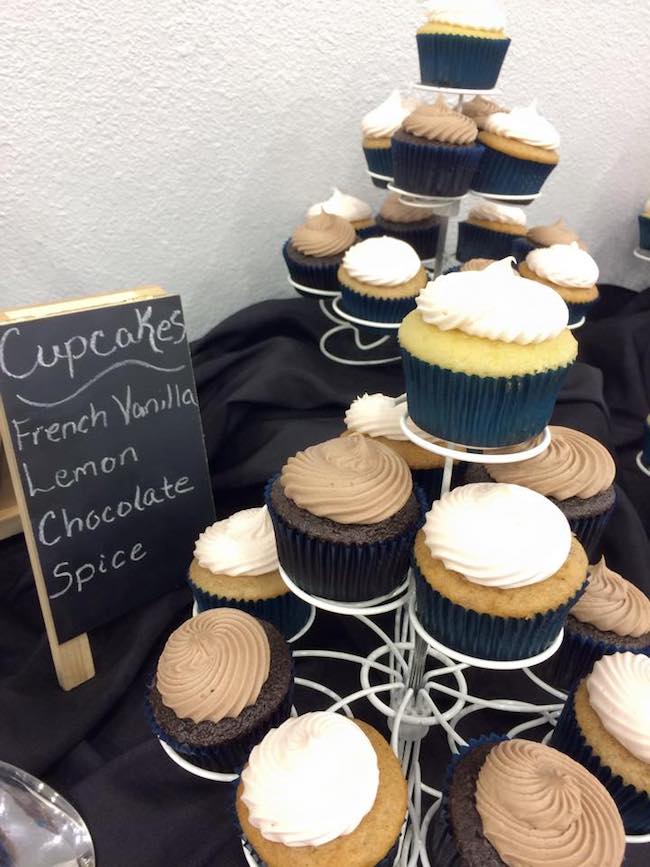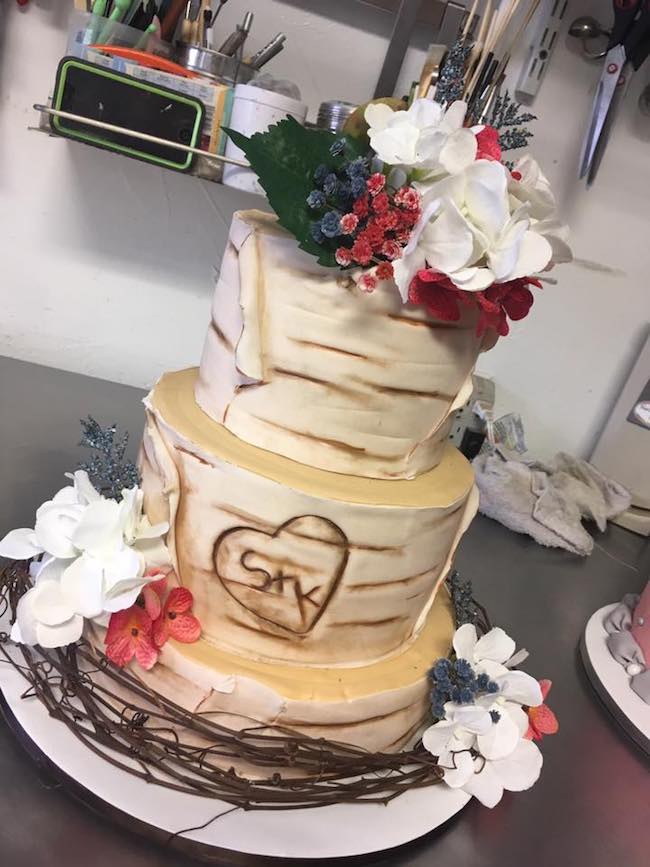 Heidi's Ugly Cakes – Norfork
Heidi Price's cakes aren't ugly so much as they are unpretentious: 9" by 13" sheet cakes iced and sliced into squares. Heidi says she has always enjoyed baking as a way to relax but has never considered herself a cake artist. Presentation may not be an aim at Heidi's Ugly Cakes, but flavor and consistency undoubtedly are, as the peanut butter, Holy Cow, and coconut cream cakes (the last a coconut version of tres leches) have won multiple Taste of the Twin Lakes awards.
While Heidi calls her cakes ugly, she refers to every customer as "beautiful"—even when she can't see the person she's talking to on the phone. Her cake and sandwich shop, adjacent to a river guide service run by her husband Paul (she fondly calls him a "hillbilly"), is a favorite among locals and visiting fishermen. Many of her customers come off the White River or North Fork River to get "the usual," which could be anything from a classic Reuben to a custom sandwich order. Heidi's Ugly Cakes just celebrated its 5th anniversary in business and will be moving soon to a larger location, but Heidi doesn't anticipate taking on additional help yet, preferring to work mainly alone and build relationships with her customers: "I want to look them in the eye and tell them, 'thank you'."
Grab a sandwich and piece of cake at Heidi's Ugly Cakes 9 a.m.-3:30 p.m. Tuesday-Saturday.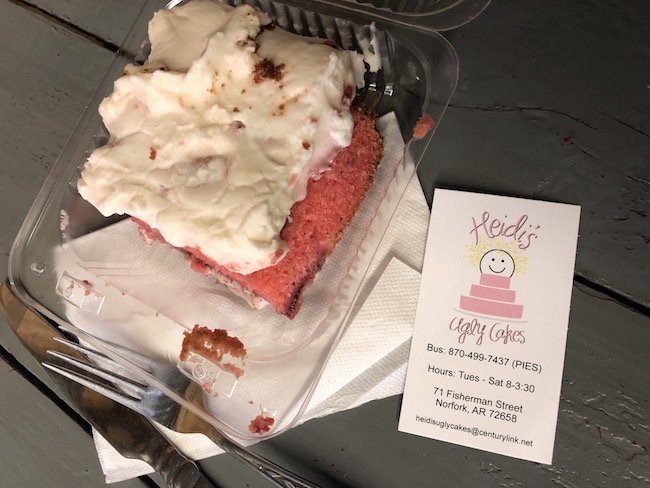 Nima's Bakery – Gassville
Nima's is well-known in the community for its award-winning pizza, but owners Jane and Rick Mines also operate a bakery with the same name. The bakery, Jane's project, sells many different treats, including lemon blueberry cake and orange dreamsicle cupcakes.
Savor treats in the Key West-inspired décor at Nima's Bakery 11 a.m.-3 p.m. Wednesday-Saturday.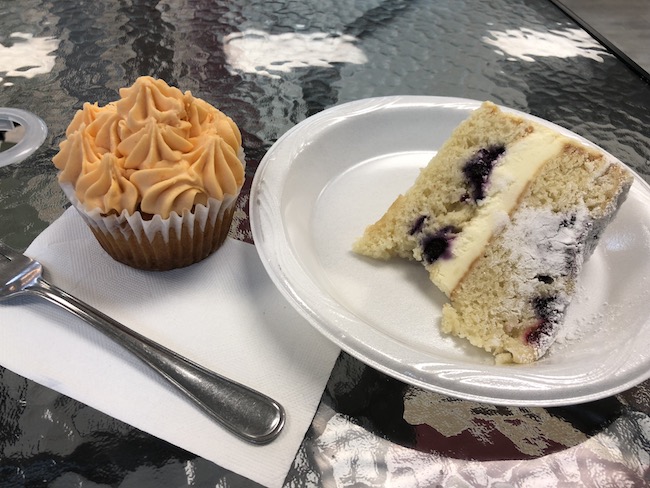 Warren's Norfork Lake Grill – Gamaliel
New eatery Warren's Norfork Lake Grill serves traditional American fare but is quickly making a name for itself for its many desserts. Owner and executive chef Bill Warren has been baking and cooking since childhood. A Kansas native who comes to Arkansas by way of Nebraska, Bill has been in the restaurant business 23 years developing entrees and perfecting methods of cooking meats. Recently he has begun focusing on desserts, including making homemade buttercream frosting for cakes. In Warren's Norfork Lake Grill's first three weeks he has made over 35 desserts, including a mouthwatering chocolate chip mint torte.
Mary, Bill's wife, joins him in operating the family-style restaurant, bringing with her 25 years of management experience. They relocated to Gamaliel this past spring to be close to family on Norfork Lake and are working on bringing the restaurant up to speed, with plans to include breakfast hours soon.
Visit for lunch 11 a.m.-2 p.m. and dinner 5-9 pm Tuesday through Saturday, and check their Facebook page for dessert updates!
Foodies Cafe and Catering – Mountain Home
Foodies Cafe and Catering recently opened this spring with the promise to provide the area with something different in the way of food trends, including desserts—like their crème of coconut cake, hummingbird cake or dark chocolate indulgence cake. The latter is a flourless cake served with fresh blueberries, strawberries and blackberries, sure to turn any customer into a "foodie." Under the ownership of Stephanie Turner, Foodies sells cakes of all kinds and for all occasions, made with heart and delicately iced with whipped or buttercream frosting.
Order a whole or try a slice at Foodies 11 a.m.-3 p.m. Sunday-Tuesday and 11 a.m.-9 p.m. Wednesday-Saturday.
Header photo by Candy's Cakes in Mountain Home.