Located in the Little Rock neighborhood known as The Heights, the neighborhood Kroger store located at 1900 Cantrell Road offers more than just produce and personal products. The Heights Kroger is also the workplace of cashier and customer service guru, Bob McManus.
With his innate friendliness and dedication to customer service, I find myself seeking out Bob when I'm in the store. He always starts my day with laughter, smiles and a few jokes.
"Did you know, Dear, that over 30 of my customers have the same name?" he asks.
"What name is that, Bob?" I return, smiling because he's told me this joke a time or two.
Chuckling, Bob replies, "Pretty Lady."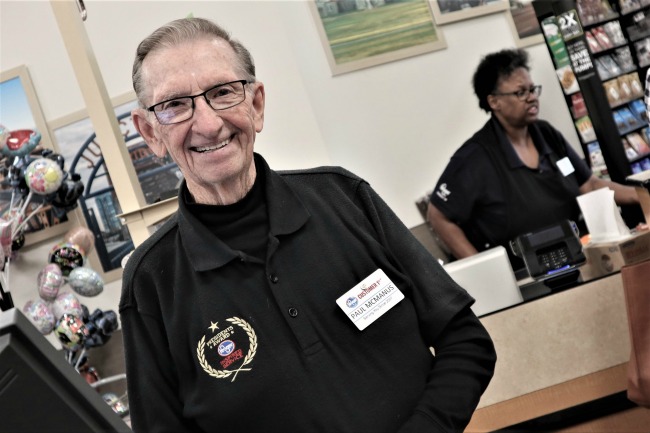 "I have never had a bad day," Bob told me. His customers come first in his book, and his dedication and loyalty to them haven't gone unnoticed by Kroger management, a fact proudly displayed by the "Presidents Award" monogram on his shirt. Given to employees who are recognized 20 or more times by customers for providing outstanding service, the award is a source of pride and honor for the 82-year-young cashier. "I am the only one who has received the President's Award at this location," he states, but Bob's goal is to remedy that by mentoring and training employees about the value of service excellence to not only the customer but to the store and themselves as well.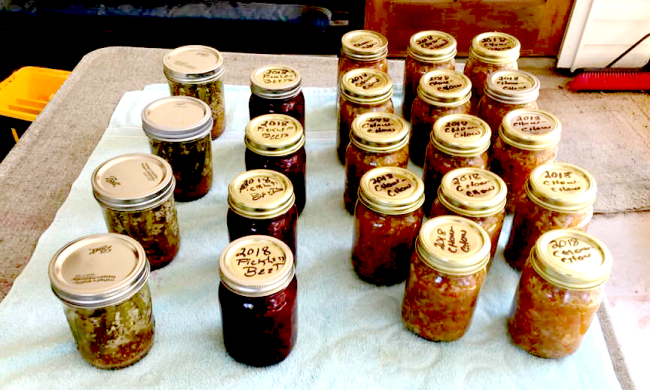 Bob McManus has been with Kroger for over 12 years, and his love for his customers goes beyond morning greets, smiles, and occasional jokes. Bob enjoys gifting his customers canned items he makes himself. I have been blessed to receive many of the items myself, including pickled beets, dills, corn relish and chili sauce among other things. Bob also enjoys making pasta from scratch for family dinners.
Born Paul McManus on December 8, 1935, his family started calling him Bob when he was still a young child. As the story goes, his red hair and constant crying (he suffered from extreme colic as a baby), reminded the family of his Uncle Bob; thus, the name stuck. 
After an overseas stint as an Airman during the Korean War, Paul "Bob" McManus came to Arkansas in late 1955 and met the girl of his dreams on a blind date. A year later, Mildred Lannie, a young Native American, and Bob married and made Arkansas their permanent home. The couple was married for 62 years until Millie passed in 2016. Together, they raised two children and were blessed with four grandchildren. When he speaks of his new great-grandson, Bob gleams with pride and love over what he calls the fourth generation of McManus men.
In his early years, Bob worked for the A & D grocery chain. He was also a consultant for the trucking industry and went on to become a member of the management team at Jacuzzi in Little Rock for 36 years.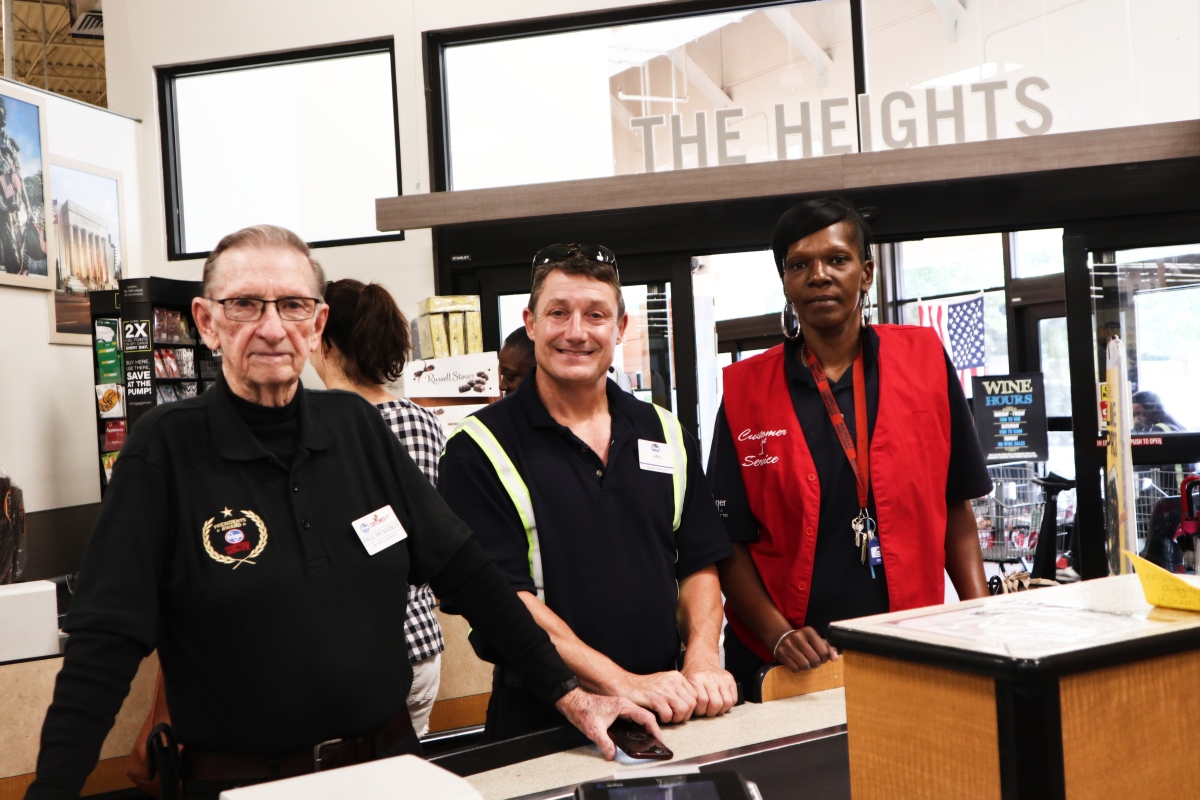 Since retirement, Bob enjoys working and traveling with his family. He serves as a member of the Sargent of Arms for the House of Representatives, providing security during Legislative Sessions. With a smile, a joke, and a heart committed to service, Paul "Bob" McManus continues as an example to us all.