The holiday season is here! There will be lights, shows, shopping and visits from Santa all around the state. Here is a small sampling of holiday events happening this weekend. 'Tis the season to be jolly!
31st Annual Christmas and Candlelight (Washington)
You and your family will be in awe of the natural beauty that candlelit streets provide as you stroll through the historic village at Washington State Park. Decorations, music, and more set the mood for your historic holiday experience. The homes of yesterday are adorned with historic period decorations of pine cones, grapevines, magnolia, and evergreens. Daylight tours are from 1-5 p.m. Candlelight tours begin at 5 p.m. when thousands of luminaries are lit. Plan time in your schedule to visit Williams' Tavern, offering a Christmas buffet from 11 a.m.-8 p.m. You may also choose to enjoy a horse-drawn surrey ride or shop the gift shops for that special holiday gift.
Venue: Historic Washington State Park
Date: December 1
Time: 1 p.m.- 8 p.m.
Admission: $10 adults, $6 children ages 6-12
Contact: Click Here or Call 870-983-2684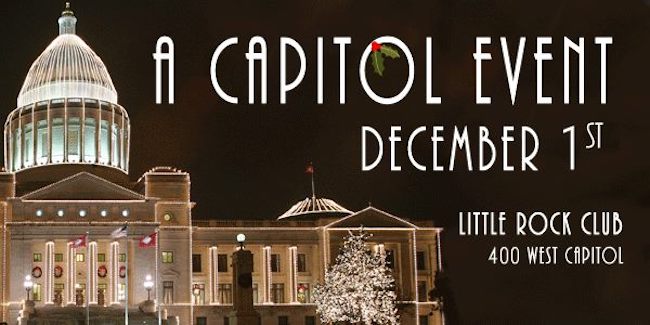 Arkansas Chamber Singers 14th Annual Capital Event (Little Rock)
Usher in the holiday season as the Arkansas Chamber Singers celebrate their fourteenth annual "A Capitol Event" Dinner & Silent Auction at the exclusive Little Rock Club.  From the vantage of the Little Rock Club watch the fireworks over the Capitol Building and feast on a delicious menu crafted for the evening. This year will again feature the rock band sounds of yesteryear with "B-Flats Band" and an exciting silent auction.
Venue: 400 West Capitol, Little Rock
Date: December 1
Time: 5:30 p.m.
Admission: $125
Contact: Click Here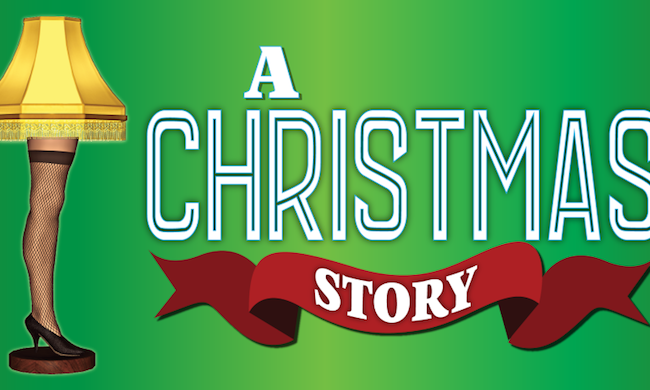 A Christmas Story (Hot Springs)
Humorist Jean Shepherd's memoir of growing up in the Midwest in the 1940s follows nine-year-old Ralphie Parker in his quest to get a genuine Red Ryder BB gun under the tree for Christmas. Ralphie pleads his case before his mother, his teacher and even Santa Claus himself, at Higbee's Department Store. The consistent response: "You'll shoot your eye out!" All the elements from the beloved motion picture are in the show, including the family's temperamental exploding furnace; Scut Farkas, the school bully; the boys' experiment with a wet tongue on a cold lamppost; the Little Orphan Annie decoder pin; Ralphie's father winning a lamp shaped like a woman's leg in a net stocking; Ralphie's fantasy scenarios and more. A Christmas Story is destined to become a theatrical holiday perennial. (Learn more about Arkansas' connection to the Red Ryder BB Gun here.)
Venue: Hot Springs Bathhouse Dinner Theatre
Date: Select Dates in December
Time: 6 p.m.
Admission: Tickets Required-Click Here for Details
Contact: Click Here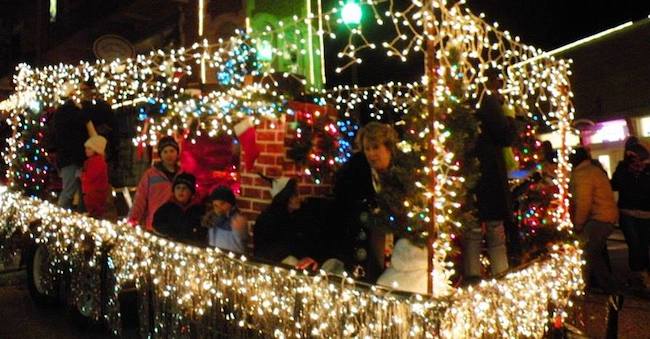 Eureka Springs Christmas Parade of Lights (Eureka Springs)
The annual Eureka Springs Christmas Parade of Lights through historic downtown is always a wonderful beginning to the holiday season.
Venue: Downtown Eureka Springs
Date: November 30
Time: 6 p.m.
Admission: Free
Contact: Click Here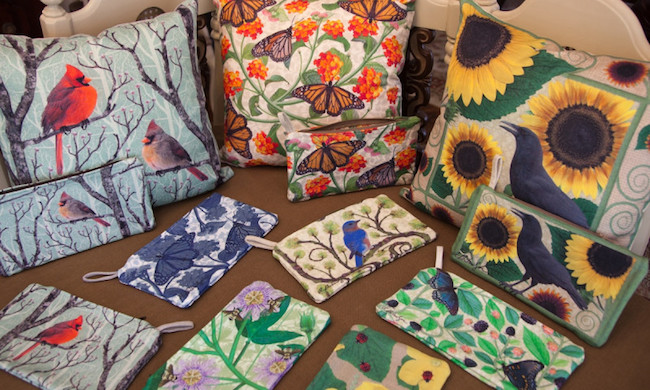 40th Annual Christmas Showcase (Little Rock)
The Arkansas Craft Guild celebrates 40 years of bringing it's annual Christmas Showcase of fine art and crafts to Little Rock just in time for your holiday shopping. Find one-of-a-kind handcrafted items for the special people on your Christmas shopping list.
Venue: Arkansas State Fairgrounds
Date: November 30- December 2
Time: Friday-10:00 a.m. until 8 p.m., Saturday-9:00 a.m. to 6 p.m., Sunday-10:00 a.m. to 4 p.m.
Admission: $5
Contact: Click Here
"Punch Line"  Stand-Up Comedy (Little Rock)
An open mic stand-up comedy that features up to 20 comics weekly. If you want to sign up, be at The Joint between 7-7:30 p.m.
Venue: The Joint Theater & Coffeehouse
Date: December 4
Time: 8 p.m.
Admission: $5.00
Contact: Click Here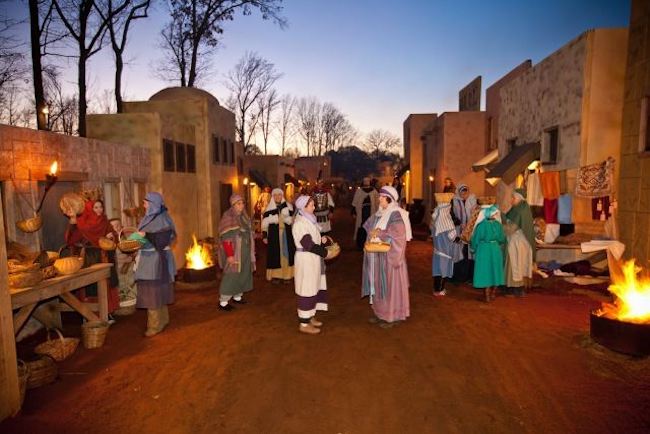 Living Nativity (Searcy)
First Assembly of God, 101 S. Benton St., in Searcy will host its annual Living Nativity beginning November 30th. The Christmas story comes alive as First Assembly transforms the outside of the church to reflect the hustle and bustle of Bethlehem as it would have appeared in biblical times. Nearly 300 church members, exotic animals, handmade costumes and crafts set the scene for the Nativity. Visitors come face-to-face with the Roman guards at the city gates before being swept into an authentic-looking and multidimensional experience of the first Christmas.  The Living Nativity includes replicas of Herod's palace, the inn with a 'No Vacancy' sign, multiple storefronts, the temple, tents of the three wise men and the manger. Church members portray Bethlehem townspeople as they would have appeared on the first Christmas night.
Venue: First Assembly of God (101 S. Benton Street)
Date: November 30- December 2
Time: November 30 6:30 p.m.-9:30 p.m., Saturday December 1 5:30 p.m.-9:30 p.m., Sunday December 2 5:30 p.m.-8:30 p.m.
Admission: Free
Contact: Click Here
Christmas Open House (Petit Jean Mountain)
See the park's historic Mather Lodge dressed in its Christmas finery. Enjoy family arts and crafts activities and seasonal entertainment. Santa Claus is scheduled for an appearance, as well. Contact the park for a schedule. 
Venue: Historic Mather Lodge Lobby
Date: December 1
Time: 2 p.m.- 4 p.m.
Admission: Free
Contact: Click Here or Call 501-727-5441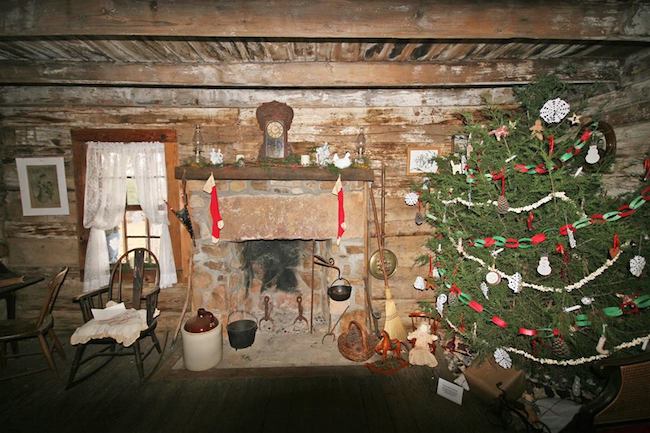 An Old Fashioned Christmas in the Village (Searcy)
Head to Pioneer Village, a late 1800s Village to enjoy Christmas as it used to be. All buildings decorated in the style of the late 1800s. Village "residents" dressed in period costumes. See the community Christmas tree in the schoolhouse/community building and the family tree in the Gordon house with its handmade decorations. Live musicians along with carolers will entertain you with Christmas music. Guests will be treated to hot cider and a sugar cookie. Start the beginning of the Christmas season with a feeling of the Christmas spirit and goodwill to all with this event. Select your favorite sweet from the bake sale items. Santa is also making a special trip to the Village to see all his friends'  Searcy, AR. Regardless of age; you may have your picture made with Santa. He and his sleigh are making a special trip to Pioneer Village just to see you! Bring your camera and catch a memory at the Village.
Venue: Pioneer Village (1200 Higginson Street, Searcy, AR)
Date: December 1
Time: 10 a.m. — 3 p.m.
Admission: Free
Contact: Click Here
Reindeer on the River (Little Rock)
Dasher, Dancer, Prancer, Vixen, Comet, Cupid, Donner, Blitzen…Rudolf! Head to the River Market Pavilion for a free event to meet, greet and take pictures with two of the reindeer crew. Who will be there? You'll have to attend to find out! In addition to photo opportunities, kids and adults alike can enjoy lots of fun free activities including an Elfie Station, holiday arts and crafts and much more! Kids will have a chance to write their letter to Santa to be delivered directly to the North Pole by our visiting reindeer when they return home. Bring your Cameras!
Venue: Little Rock River Market (400 President Clinton Ave)
Date: December 2
Time: 12 p.m. — 5 p.m.
Admission: Free
Contact: Click Here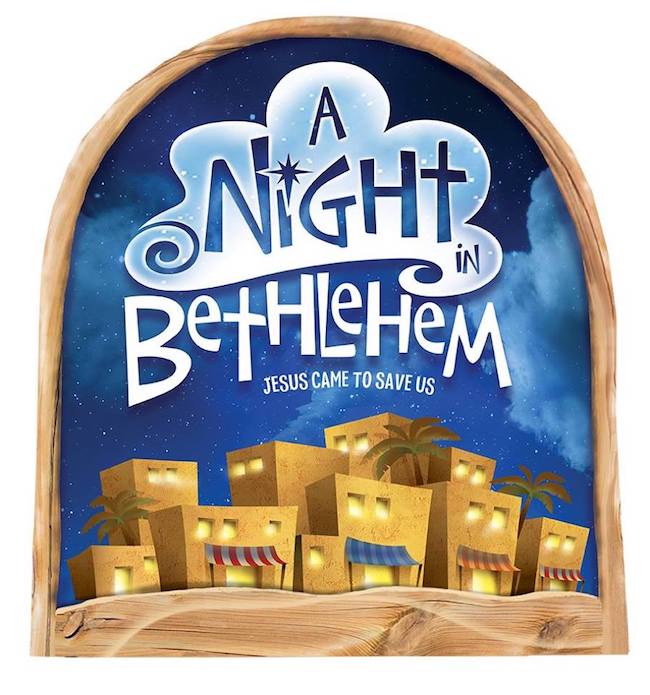 A Night In Bethlehem (Benton)
Head to Benton for a Christmas program where families are welcome to wander through the bustling Bethlehem marketplace and discover what life was like when Jesus was born. In each tent, the children will learn something about Jesus and be able to interact with local shopkeepers as they learn the story of Jesus' birth.
Venue: First United Methodist Church
Date: November 30
Time: 6 p.m. — 7:30 p.m.
Admission: Free
Contact: Click Here or Call 501-778-3601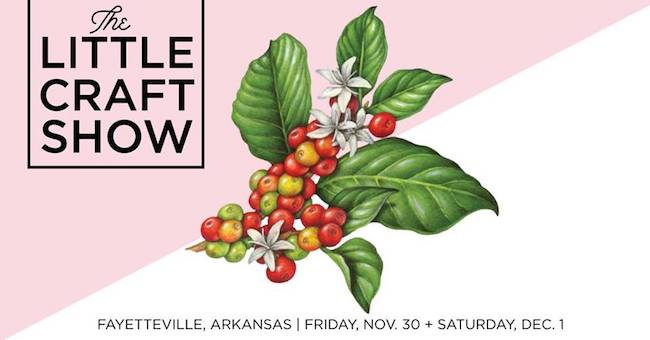 The Little Craft Show (Downtown Fayetteville)
Shop The Little Craft Show and celebrate the 8th annual Little Craft Show in downtown Fayetteville, Arkansas on Friday, Nov. 30 & Saturday, Dec. 1st!This is your chance to snag a thoughtful and truly one-of-a-kind gift for your loved ones this year! Meet over 100 of the best independent artists, crafters, and makers from across the region just in time for the holidays. And you can't miss The Lights of the Ozarks on the square facing the Town Center!
Venue: Fayetteville Town Center (15 W Mountain Street)
Date: November 30- December 1
Time: November 20 5 p.m.- 9 p.m., December 1 10 a.m. — 4 p.m.
Admission: Free
Contact: Click Here
Cover photo by Patti Worden, Photo of the Week, December 2017