If you are a lover of history or beautiful architecture, then there is one southern Arkansas town that you can't pass through.  This town is full of splendor, beauty, and a little hot water. Hot Springs, Arkansas is home to a place frequented by many famed gangsters, baseball players, politicians and businessmen from the early 1900s. Back then it's popularity rivaled that of today's Las Vegas, where the latest techniques in self-rejuvenation, liqueur, and a little gambling were around every corner. Today, this era's history and prestige are kept alive down a Magnolia-lined street that locals refer to as Bathhouse Row. Many tenants have taken to recreating these marvels or upping the ante on a unique business venture. Bathhouse Row is the perfect place to spend a sunny afternoon strolling along and enjoying the amenities that these bathhouses provide.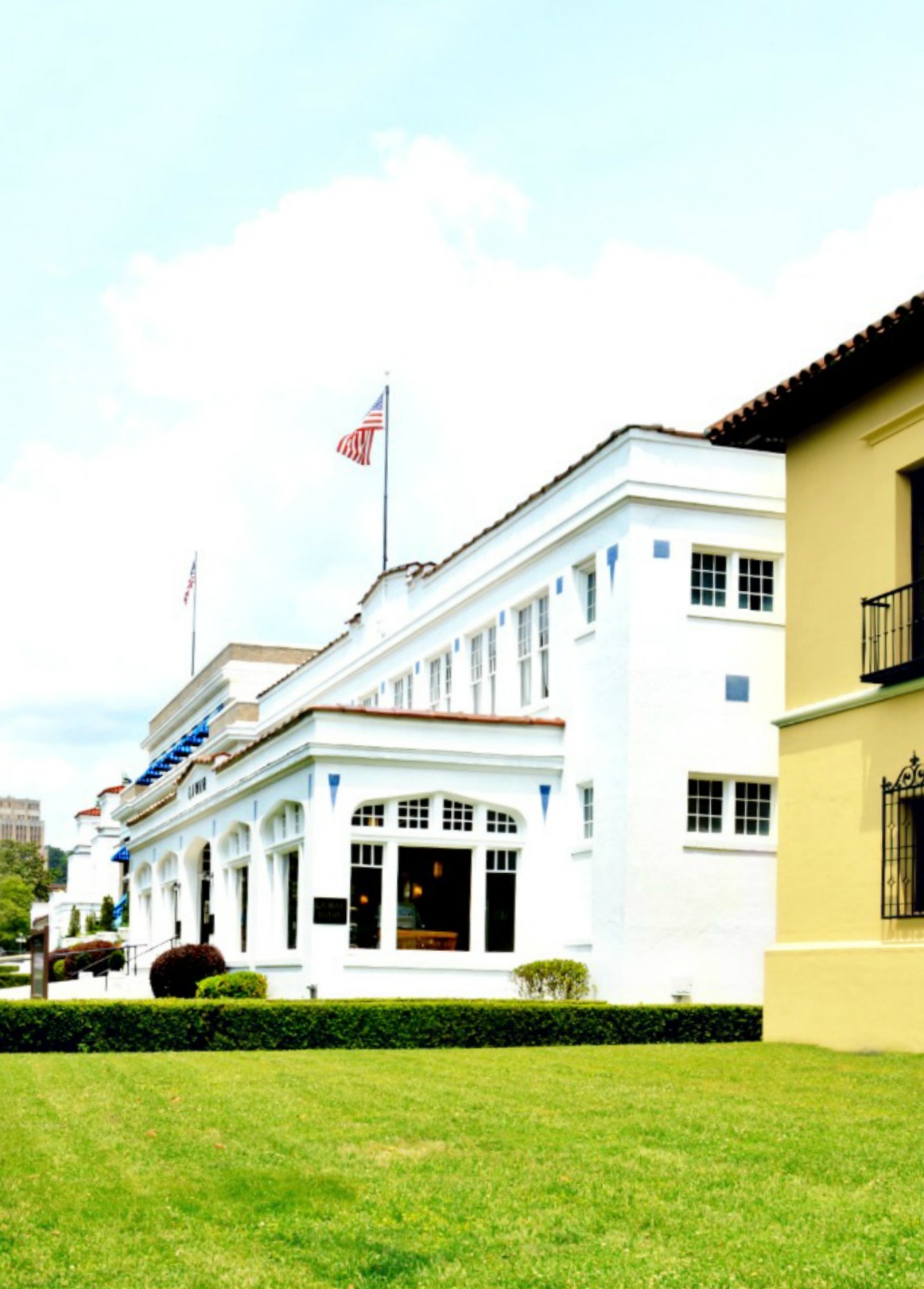 Today, you will find six of the eight bathhouses still operational in some form or another. These majestic buildings provide an escape into the past during a day of relaxation. After spending my own spa day down Bathhouse Row, I've created this list of six stops to beat the heat on Bathhouse Row this summer.
Lamar Baths
The very first bathhouse you come to as you stroll towards the famed Arlington Hotel is Lamar Bathhouse. This building, with its gorgeous white stucco Spanish style façade, was opened in 1923. It was unique to the eight in that it offered a selection of tub lengths. I love a good long, deep tub, so I could imagine myself rubbing elbows with the likes of Andrew Carnegie here. Today, Lamar is home to the park's offices as well as Bathhouse Row Emporium where you can locate your souvenirs and the latest in spa apparels. It's totally worth a stop to see the amazing tile work in the foyer/shop.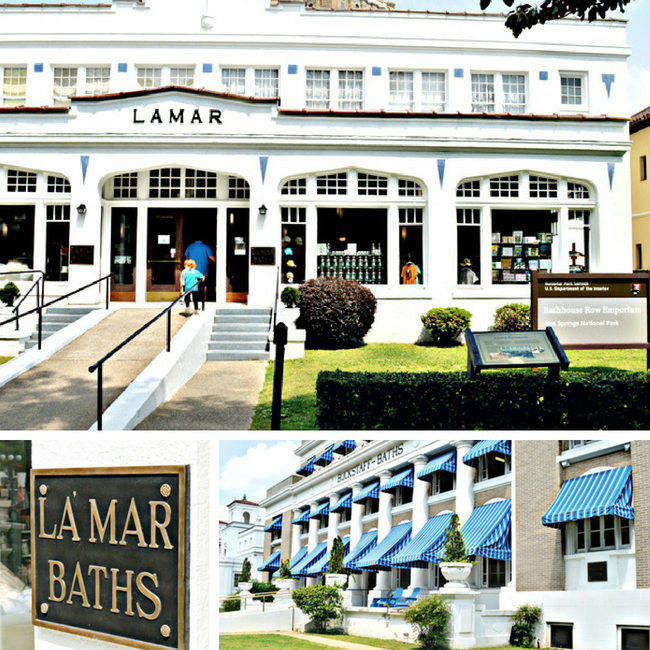 Buckstaff Baths
Next to Lamar sits the oldest operation on Bathhouse Row. Opening in 1912, Buckstaff has been in service since its beginning. If you are looking for an experience that is more vintage, then Buckstaff should be on your list. When you walk in, you will find services much like you would a hundred years ago. Their bath packages include the famed thermal mineral water bath that drew patrons to this area long ago. If you want to make this a stop, it's best to call ahead and make an appointment.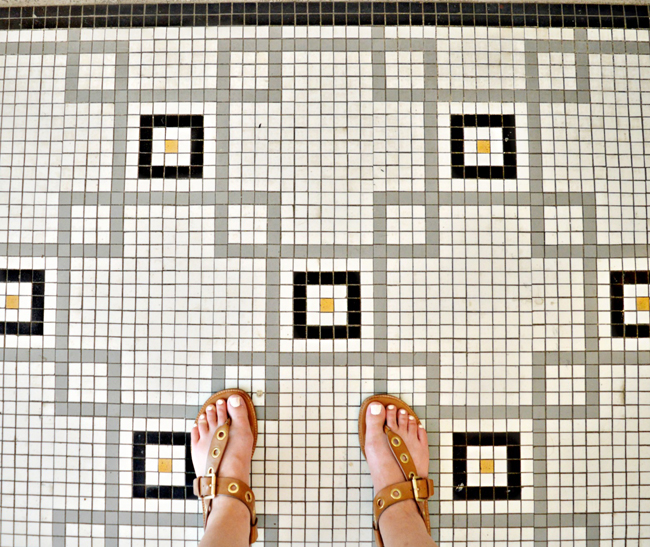 Ozark Baths
Venturing on down the lane, you'll come to what I consider the first of my three favorite ladies. Ozark bath sits upon a hill in a Spanish Colonial style. Two towers flank the grand porch where you are welcomed to sit and watch those passing by. While the Ozark looks grand on the outside, they were more conservative with the interior to cater to the middle class. Today's version of the Ozark Bath hosts the Hot Springs National Park Cultural Center's gallery. As you browse around you will get a glimpse of the past with stunning local artwork and preserved architectural pieces of the bathhouses.
Quapaw Baths
As you continue down the row, you will find yourself at the beautiful Quapaw Baths. With its grand dome and covered porch, this Spanish style bathhouse is the largest and most stunning of the eight. If you are looking for a more modern spa service, then consider making a stop at Quapaw Baths. Recently renovated in 2008, you can schedule services ranging from the traditional baths, steam caves, massages and their unique public thermal pools. During the spring and summer, reservations are highly recommended. So make sure to contact them if you are interested in their spa services.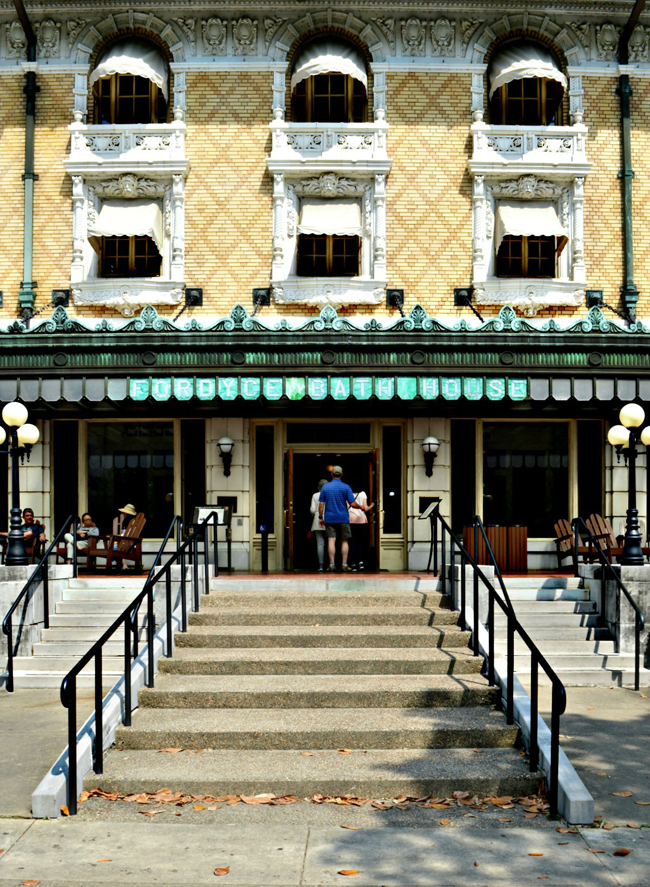 Fordyce Baths
No trip to Bathhouse Row is complete without a stop by the legendary Fordyce Bathhouse. Constructed in 1914-1915, it was built to be the grandest of the eight. And it really was! This three-storied brick bathhouse offered every modern-day amenity known during that time. Its services were geared toward mind and beauty, but also those who suffered from many common ailments of the day would come to experience the healing hot springs waters. Today, the Fordyce is home to Hot Springs National Park Visitor's Center. Visiting this bathhouse is a true step back in time. As you come into the main foyer, the marbled walls and intricately tiled flooring welcomes you. As you tour through the bathhouse, you can view the bathing ritual from beginning to end. This includes service areas of beauty, a full-service gym and parlor's where patrons would socialize.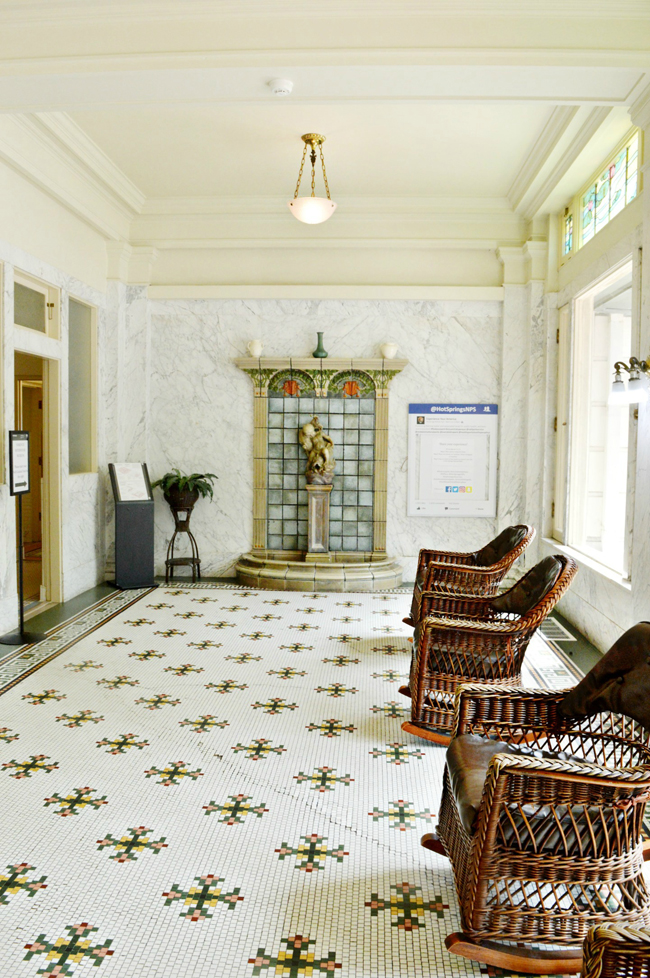 Superior Baths
Just past the vacant Maurice and Hale Bathhouses lies the smallest of the eight bathhouses. Superior Baths opened in 1916 with a limited offering of three services.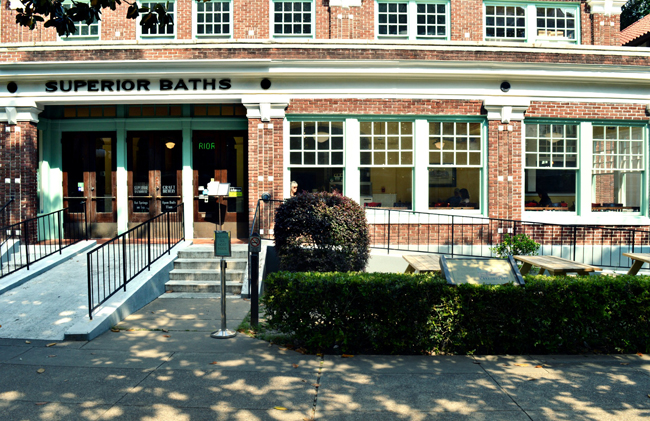 Today, Superior has been transformed into Superior Bathhouse Brewery. You can enter its tap room and experience the only beer made from thermal mineral waters. The table lined windows of the Bath's sunroom provide an excellent opportunity to relax after a long day of touring and do a little people watching while enjoying a few refreshments. What a great way to end a tour down Bathhouse Row!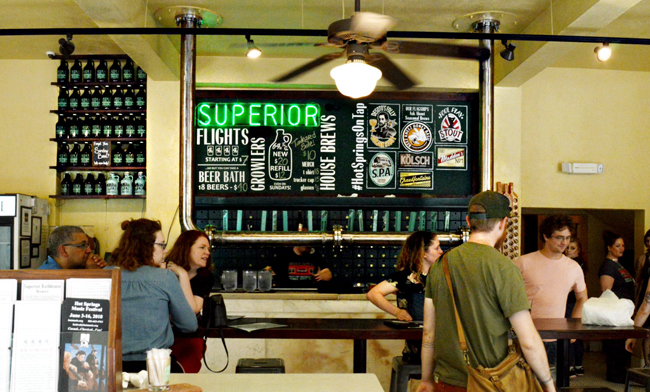 If you find yourself needing a quick day trip or a weekend getaway, Bathhouse Row is a perfect spot. You can easily spend an entire day strolling around, enjoying a relaxing spa day, or testing out the local brews. Bathhouse Row is located by several restaurants and hotels which makes it easy to navigate. Let historic Bathhouse Row be a stop on your summer list this year.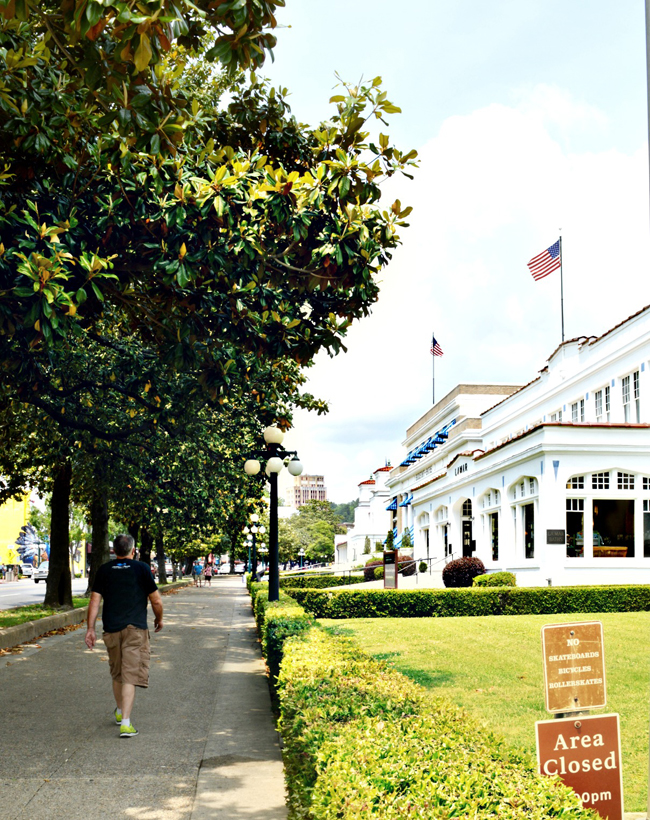 Header Photo Courtesy Arkansas Department of Parks and Tourism.