Who else is ready for slightly warmer days, bright sunshine and spring flowers? More importantly, who is ready for Arkansas Spring Break 2019?
We've enjoyed all that comes with winter but are ready for the warm air that spring blows in and dedicated time to make memories as a family. Living in the beautiful natural State, we have an abundance of activities to keep our family entertained without the need to travel too far from home. Here are a few ideas to jumpstart plans on your way to making memories.
Northwest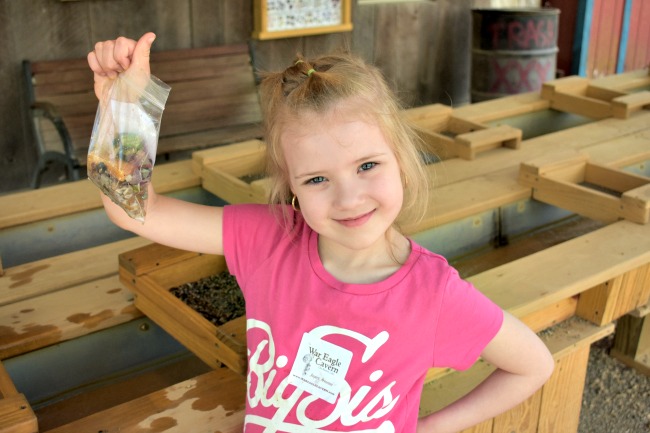 War Eagle Caverns – Enjoy the outdoors, learn about the natural surroundings, take a walk into a cave used by outlaws years ago and pan for gems at War Eagle Caverns. My family visited last year, and my children loved our entire visit. Panning for gems was their favorite!  It was so much fun to sort through all the rocks, dirt and gems and identify which ones we found.
If you are looking for indoor fun, the Scott Family Amazeum is hosting their Spring Break Camp March 18-23rd and will be a weeklong adventure with unconventional, hands-on learning experiences. Even just a day trip will fill your creative learning needs, with the creative Papertoapia event happening for all guests visiting during spring break. This event is meant to allow you to create your own world, in your own creative way.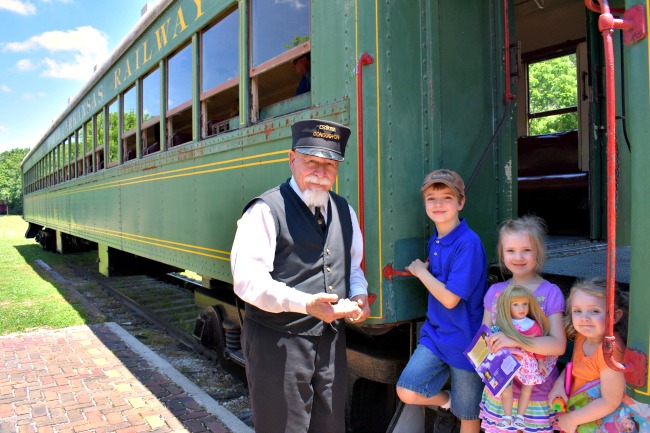 History lovers can explore the unique historic town of Eureka Springs. The Blue Springs Heritage Center is truly a breathtaking site to explore, with pristine blue waters unlike any I have ever seen. While there, you can enjoy a ride on the Eureka Springs & North Arkansas Railway and even dine in an old-fashioned train car.
How about going on a safari adventure right here in Arkansas? Wild Wilderness Drive-Through Safari offers a drive-through safari with animals such as lions, tigers, bears, buffalo, zebras, hippos and so many more. You can also get up close and personal with kangaroos, monkeys, baboons and Chimpanzees and visit many animals at the petting zoo.
North Central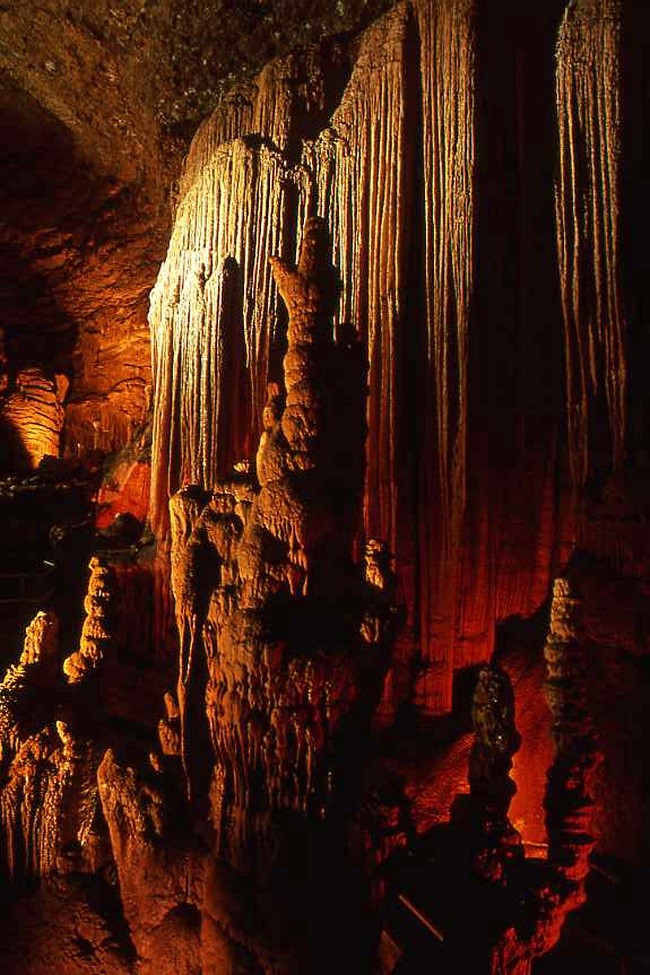 Photo Courtesy Arkansas Parks and Tourism
Blanchard Springs Caverns – If you feel like exploring, why not head underground to visit one of the most beautiful underground cave systems, Blanchard Springs Caverns, the only cave system operated by the U.S. Forest Service. You can take a group tour that is suited for all ages and skill types, or if your family is more adventurous, you can opt to take a guided hike in the undeveloped caves.
Ziplining – If you want to get your adrenaline pumping and go on a fun outdoor adventure, the Buffalo River Canopy Tour might be just what you are looking for. It is a guided zip line tour that lets you explore the wilderness of the Ozark Mountains hardwood forests. The full tour takes approximately three hours and consists of seven zips. If your family is looking for a shorter ziplining adventure, Loco Ropes in Mountain View has plenty of beautiful sights that will get your heart pumping.
Central
Hands-on Educational Fun with AETN at the Museum of Discovery in Little Rock. On March 18, you can meet and have your photo taken with Jet Propulsion from "Ready Jet Go!" Enjoy hands-on activities that teach about space and more. Event hours are from 10 a.m.-4 p.m.
On March 19 from 10 a.m.-4 p.m., you can meet and have your photo taken with Nature Cat, the star of PBS Kids' "Nature Cat"!  Enjoy hands-on activities about the wonderful outdoors and meet some of nature's coolest animals!  Cost for either event is $8-$10, or free for members.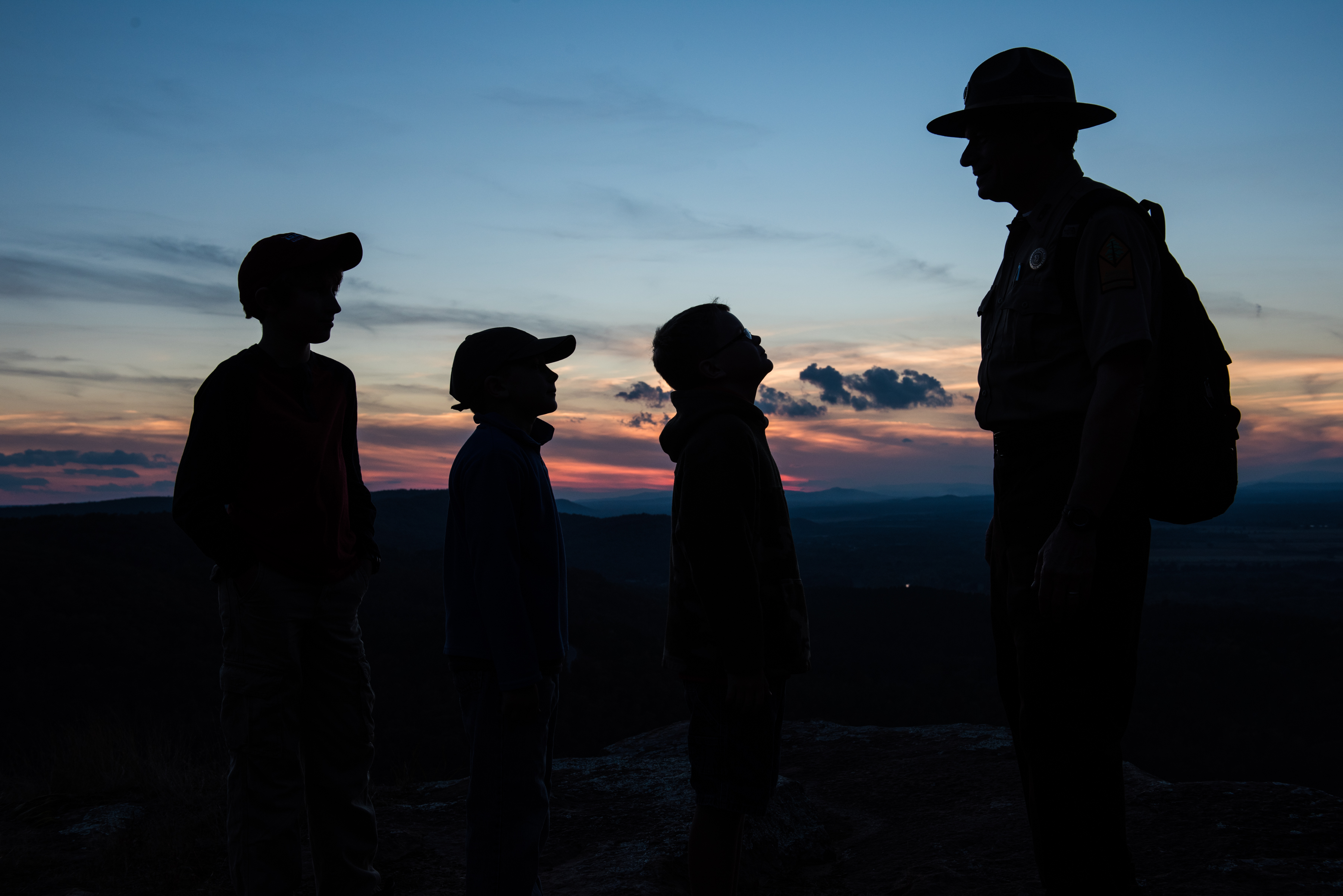 Arkansas State Park's Spring Break Week – Signs that spring is really coming will be most apparent at our Arkansas State Parks.  Join Park Interpreters at Arkansas's first and much-loved state park, Petit Jean State Park that is offering daily family-friendly programs including, guided hikes, nature games, park tours, and more. Contact the park for a schedule or to inquire about lodging and camping options. March 19-23rd For info: (501) 727-5441
Arkansas Historic Museum – In celebration of Arkansas's Territorial Bicentennial, their Spring Break activities will focus on the settling of Arkansas. The museum's historic block has countless stories of making a life in early Arkansas, from just after becoming a territory to a decade after Statehood. Visitors can spend each day learning about a different person's path to Arkansas. It will involve cooking Pioneer food, make hands-on crafts, and share a few pioneer skills. The cost is $2.50 for adults, $1 for children under 18, $1.50 for adults age 65+. There is no registration required.
Monday: The Arkansas Gazette and William Woodruff – Play the game of skittles, meet historic characters, make a print on the mini-press, see what's cooking in the Brownlee Kitchen and watch a textile demonstration.
Tuesday: Jess Hinderliter – Make whirlygigs, meet a historic character, see what's cooking in the Brownlee Kitchen and learn about grog shops.
Wednesday: Robert and James Brownlee – Play pioneer dress-up and take a selfie, do a craft related to stone masonry, and see what's cooking in the Brownlee Kitchen.
Thursday: Tabby- African-American History in Early Arkansas – Make a corn husk doll, meet a historic character, and see what's cooking in the Brownlee Kitchen.
Friday: James McVicar and the California Gold Rush – Write a letter "home" and seal it with wax, churn butter, meet a historic character and see what's cooking in the Brownlee Kitchen.
Upper Delta
Spring Break Week at the Craighead County Children's Public Library – You don't have to leave town to make the best of your week away from school. Enjoy a full week of activities for kids with the Public Library's Spring Break Staycation. Each day between Monday 23rd-Friday 27th from 2-4 p.m. the library will host a series of fun activities.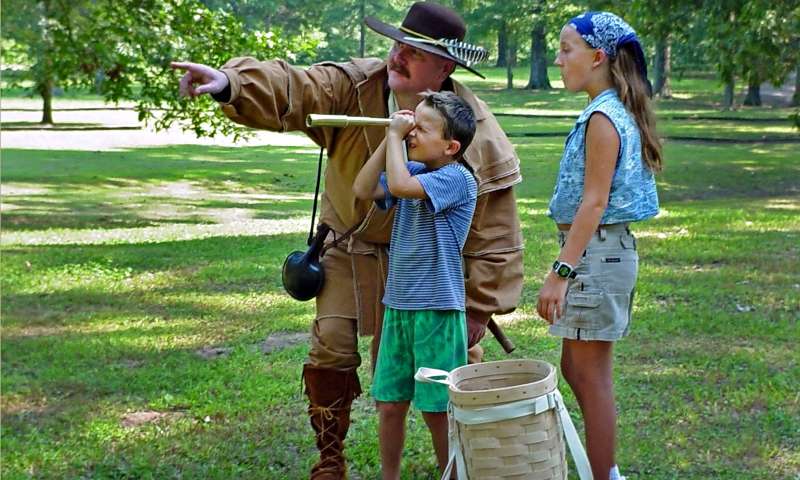 Photo Courtesy of Arkansas Parks and Tourism
Davidsonville Discovery Day: Spring Break – On March 21, escape the classroom and come explore Davidsonville Historic State Park on a spring break adventure! This cooking adventure is for the kids. We'll talk about cooking safety, how to use various cooking implements, how much harder cooking was 200 years ago, and then use our newfound knowledge to cook up a tasty lunch for all to enjoy. This program is for those age 10 and up and kids must be preregistered for the event by Monday, March 18. Space is limited. This is a great chance to start learning a life skill, eat amazing food, and maybe even make a friend or two. Call 870-892-4708 for more information.
Get in touch with nature at the Crowley's Ridge Nature Center. The center offers self-guided trail walks that allow visitors to see plants and animals in habitats ranging from wetlands to prairie to forest. During the Spring Break week of March 19-March 22, you can learn hands on about what makes this special part of Arkansas truly unique.
Lower Delta
Spring Break in the Parks – Enjoy a week of programs with park interpreters aimed at discovering the beauty and history of Lake Chicot while school is out! Activities include lake and levee tours, bird-watching, hiking, nature programs, and much more. Most activities are free but there is a $6-$10 fee for lake and levee tours. Call 870-265-5480 for more information.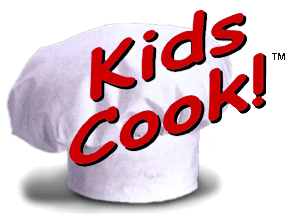 KIDS COOK! Kitchen Chemistry Workshop – Kids Cook! is a Little Rock based cooking school which promotes economically nutritious recipes for a foundation in healthy living. The workshop will be led by Faith Anaya Saturday on March 16, from 2 – 4 p.m. at ASC. This workshop is for kids 10 and up. Build a foundation in cooking and eating right! For information and registration visit asc701.org/kids-cook/.
Southwest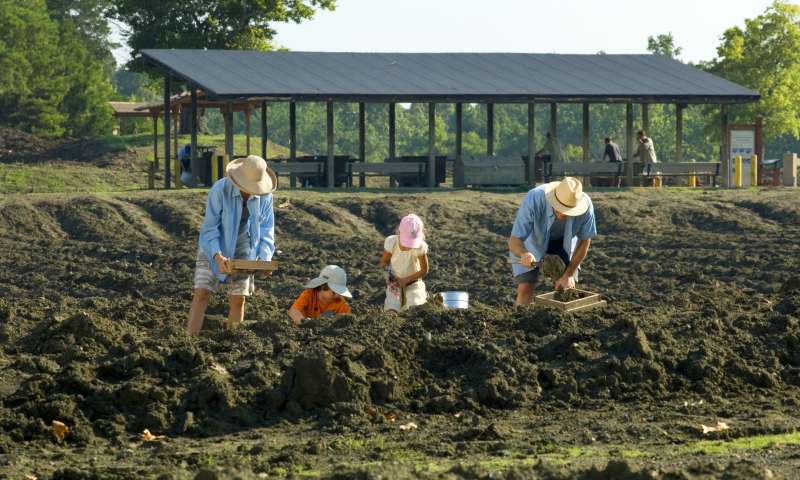 Photo courtesy of Arkansas Parks and Tourism
Dig for diamonds at the Crater of Diamonds State Park. It's truly the only place of its kind in the whole world where you can search for diamonds directly from the original volcanic source and get to keep what you find. There are 37-acres to dig and since the parks opening, over 33,000 diamonds have been found by park visitors. With camping sites directly at the park, you can plan for several unplugged days of making memories and perhaps take home an awesome keepsake.
Take in the spring beauties at the Jonquil Festival March 15-17th in Historic Washington State Park – Growing up as a child in Arkansas, I have such fond memories of visiting Historic Washington State Park. It is literally like taking a step back in time. In the park, you can take a stroll through the streets of a 19th century Arkansas village, complete with a courthouse, blacksmith shop, Print and Weapons Museums, school house, candle shop and farmsteads. During the Jonquil Festival you can view thousands of flowers welcome spring.
We truly are so blessed to live in a state with so much diversity. No matter what part of the state you live in, there is so much to see and explore. We are always looking for new destinations to add to our family's Arkansas bucket list, we'd love to know what you are planning to do or see this spring break.